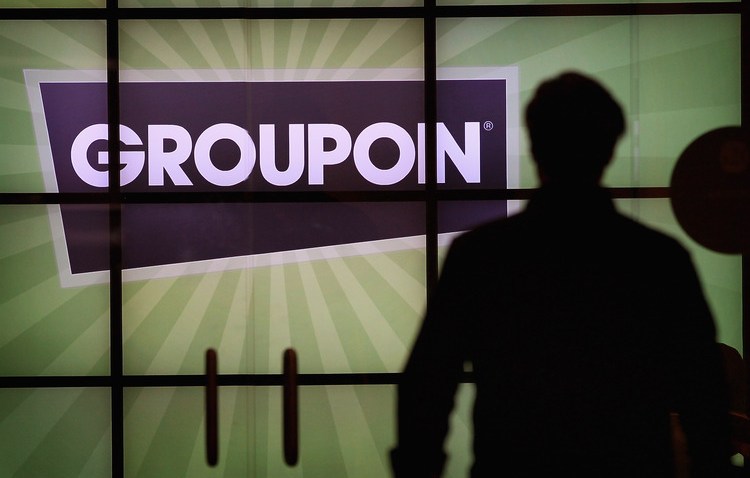 These days, when it comes to Groupon, every ounce of good news comes with with a heaping cup of bad news. (We're not sure what that is in metric measurements.) Wednesday is no exception, but the good news is pretty eyebrow-raising: After opening at $20 and climbing to $30, Groupon's stock quickly sank. But as of press time on Wednesday, it's finally clawed its way above the initial asking price. It's at $20.39 right now. Will it last? Who knows.
Now, here's the bad news. Following Tuesday's story of a Groupon Christmas deal in London leading to one verbally abused elf quitting on the spot and a woman dressed as a Christmas tree being yelled at by patrons, today the Advertising Standards Authority has chalked up Groupon's 50th infraction this year. The 49th and 50th sounds particularly sleazy, but here's what the Guardian is reporting: "Groupon is in trouble with regulators again after a promotion for breast enhancement failed to deliver the boost promised, and a discount deal on an Ocado product that never existed."
Ocado is kind of like the UK's version of Peapod, an online supermarket delivery system.
Over on these shores, Groupon isn't exactly bulletproof, either. According to Bloomberg, BidMyCrib.com "sued Groupon today in federal court in Chicago, seeking to make the case a group lawsuit, or class action, on behalf of the company's merchant clients. The suit, which accuses Groupon of violating the Stored Communications Act by altering sent e-mails 'in electronic storage,' seeks unspecified damages."
Good news, bad news. At least it's not exactly liters of one and gallons of the other.
David Wolinsky is a freelance writer and a lifelong Chicagoan. In addition to currently serving as an interviewer-writer for Adult Swim, he's also a columnist for EGM. He was the Chicago city editor for The Onion A.V. Club where he provided in-depth daily coverage of this city's bustling arts/entertainment scene for half a decade. When not playing video games for work he's thinking of dashing out to Chicago Diner, Pizano's, or Yummy Yummy. His first career aspirations were to be a game-show host.