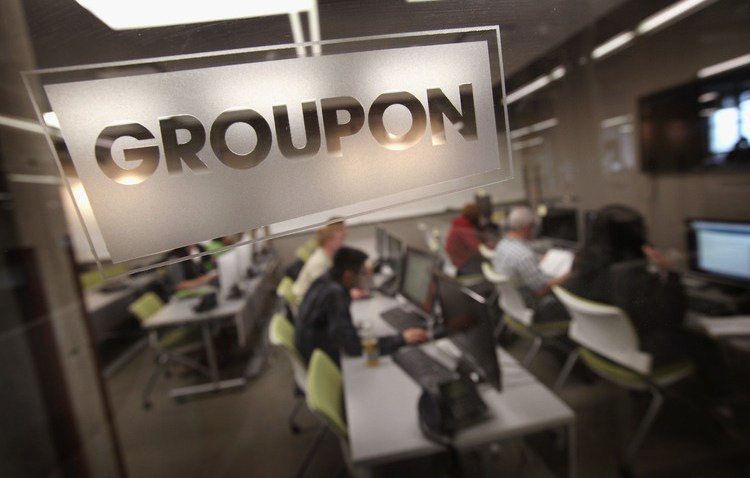 Well, that was fast. Seems like just yesterday Groupon went public. But, no, rub your eyes and check the calendar, and it's true: After the market closes Wednesday the company will report its fourth-quarter earnings, which is also its first quarter as a public company. Dailyfinance.com has a slick three bullet points for the peanut gallery to watch for when the document comes out. I could paraphrase them, but they're short and worth reading in full. Take a look:
A closer look at the stiff-arm. Cash flow is Groupon's greatest strength and most glaring weakness. Why? So much of it comes from generous terms that allow the company to hold off on paying merchants. Are these terms still in place? Have merchants challenged Groupon to accelerate payments?
Getting away with Getaways? These days I find most everyday Groupons uninteresting or irrelevant. Vacations deals are a different story. I've yet to buy, but the prospect of cheap vacationing in a nice locale is enticing. Am I alone? What's the conversion rate on Getaways?
Will Goods bring good news?Just as Getaways introduces travel experiences, a new subs-service Groupon calls "Goods" supplies discounts on products. What does the early data say about this program? Competitively, whom is it targeting?
Basically, the onus is on Groupon to prove that its cash flow is more than a fad and actually translates into a sustainable business model. Sure, they can make money. But for how long? You could say the same of any company. Remember when Pets.com was relevant? Exactly.
Allthingsd.com has a great profile on the company that should catch anyone up who hasn't been closely paying attention to Groupon's endeavor to "build out a Silicon Valley technology center, one acquisition at a time."
Thursday should be an interesting day. Until then, as of press time, Groupon's stock is at $25.08.
David Wolinsky is a freelance writer and a lifelong Chicagoan. In addition to currently serving as an interviewer-writer for Adult Swim, he's also a columnist for EGM. He was the Chicago city editor for The Onion A.V. Club where he provided in-depth daily coverage of this city's bustling arts/entertainment scene for half a decade. When not playing video games for work he's thinking of dashing out to Chicago Diner, Pizano's, or Yummy Yummy. His first career aspirations were to be a game-show host.