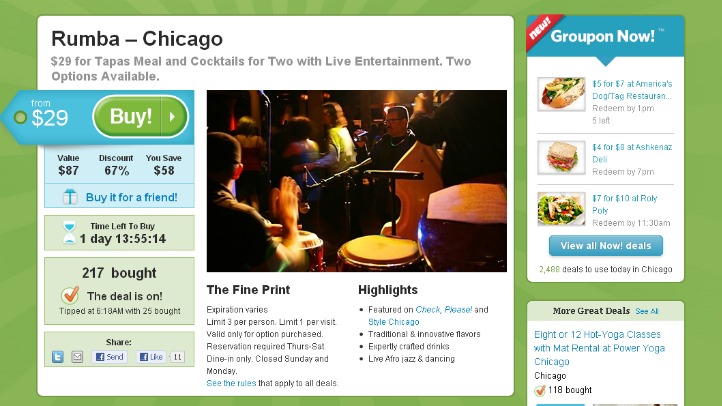 Is Groupon buying the Wrigley Building? Not quite – but it's a coup for the company to have two founders in the deal, if reports are valid.

There's also an in-depth look at the impact of Groupon's IPO on Chicago's tech community.

And Cumulus Radio, fresh from its acquisition of Citadel Broadcasting, wants to challenge Groupon with its own on-air deals.
Read more: