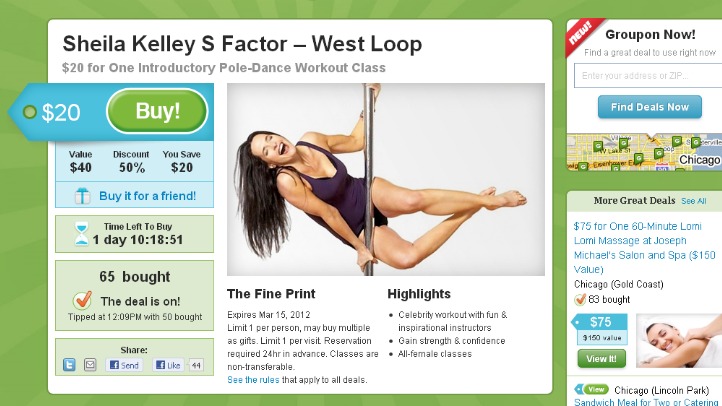 Groupon surpassed LivingSocial in market share revenue, according to Yipit data. And it's start in the U.K. e-commerce arena is shaping up to be a success. Groupon's recent venture into education is proving to work too.

In other daily deals news, Google Offers is still struggling to compete in the U.S. but is trying to grab part of the market in China.

Want to take a pole-dancing class? Groupon's got a deal (see below).