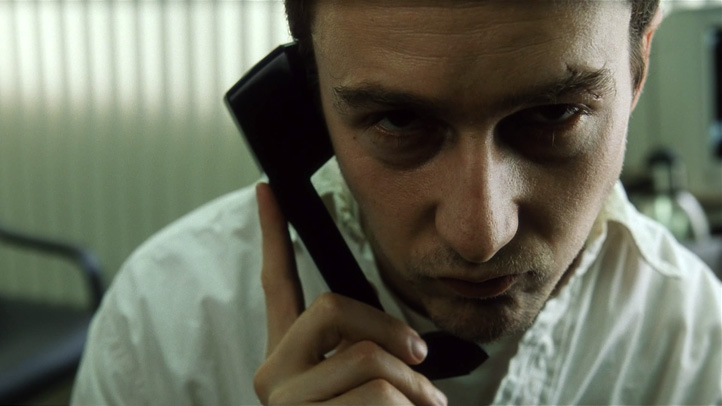 Public opinion might be swaying away from Groupon at the moment, but it still has enough appeal -- and cash -- to get actor Edward Norton involved in an Earth Day challenge sponsored by Groupon. The company's site has an email Q&A with the Fight Club co-star, which includes this Pulitzer-winning quote when Groupon asks how he integrates going green with snacking: "When it comes to eating pizza sustainably, I'm pretty much on par with the Lorax."
I am Jack's shocked green thumb.
Anyway, Norton and Groupon are teaming up to offer $50,000 in donation prizes to the top three campaigns on CrowdRise, a crowd-sourcing website for philanthropists. The campaigns that take home the most eco-bacon for an environmental initiative by May 15 will win.
Meanwhile, social-recommendation app Ditto.me has been scooped up by Groupon, according to a post on the app's site. Details are still scarce, but here is what they can say:
We can't reveal what we'll be working on at Groupon but we are excited to give it 100% – to enable this, we'll be winding down Ditto. On April 30th we'll switch off the service and remove the app from Apple's and Nokia's stores*. We think you'll love what we and Groupon dream up next.
Mysterious!
Groupon's stock, as of press time, is up 11 cents, to $12.78.
David Wolinsky is a freelance writer and a lifelong Chicagoan. In addition to currently serving as an interviewer-writer for Adult Swim, he's also a columnist for EGM. He was the Chicago city editor for The Onion A.V. Club where he provided in-depth daily coverage of this city's bustling arts/entertainment scene for half a decade. When not playing video games for work he's thinking of dashing out to Chicago Diner, Pizano's, or Yummy Yummy. His first career aspirations were to be a game-show host.