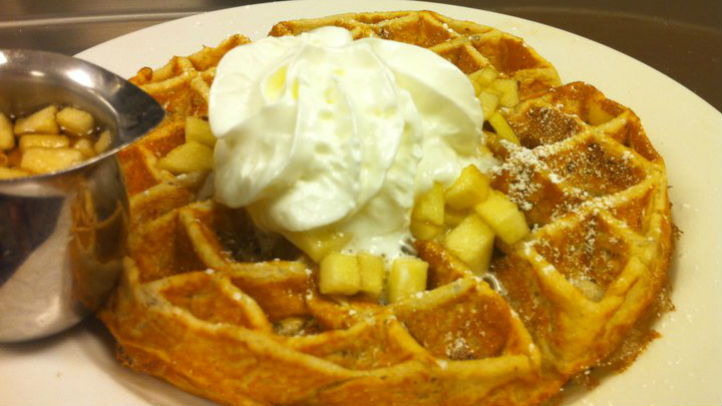 It used to be that the headlines regarding Groupon were getting more and more familiar. Now the stories are, too, right down to the point where you can swap out some names in older stories and it'll still be current. Case in point is downtown three-month-old Washington D.C. restaurant Back Alley Waffles, which has been shuttered, it says "due to the shocking business practices of an obscenity known as 'Groupon.'"
You can probably guess what happened.
Yup, BAW most likely ran a Groupon without doing its due diligence and were surprised to be inundated over the demand it created, which was more detrimental than anything else to the company. In fact, BAW says it is now charging $450 per waffle to recoup losses. By appointment, only, too.
BAW is scapegoating Groupon because, it says, "Groupon did not pay them the money that was owed to them right away. Instead, the website said, after more than a month, Groupon sent them the first of three payments by check, even as 'the big surge in customers' forced Big Alley Waffles to pay for the food and labor right away."
So, wait. You mean a company has to wait to get the money from a third party that helps drive customers through the door in the interim? That sounds pretty damn reasonable if you ask me, and I have no clue about how it's advertised to folks who run businesses when setting up Groupon, but my gut tells me it isn't indicated that you will instantly get the money from the. Can you name any instance other than paying at a cash register where you have money instantly changing hands?
I'm not trying to point fingers, but it also sounds like Back Alley Waffles was already having trouble meeting its own demand. In a five-star Yelp review dated July 1, Sean P. of Brookline, Massachusetts said the restaurant would shift its hours around because "they were out of waffles." A waffle restaurant running out of waffles? Mon dieu!
So who's to blame? I'd say Back Alley Waffles.
If you want to avoid becoming the next "victim" of Groupon – that is, to make sure you are in the right place as a business before you run one, check out this interview I did earlier this year with City Treasurer Stephanie D. Neely on how to do them right.
That is all. Now, admit it: You kinda want to eat some waffles now, don't you?
David Wolinsky is a freelance writer and a lifelong Chicagoan. In addition to currently serving as an interviewer-writer for Adult Swim, he's also a comedy-writing instructor for Second City. He was the Chicago city editor for The Onion A.V. Club where he provided in-depth daily coverage of this city's bustling arts/entertainment scene for half a decade. When not playing video games for work he's thinking of dashing out to Chicago Diner, Pizano's, or Yummy Yummy. His first career aspirations were to be a game-show host.