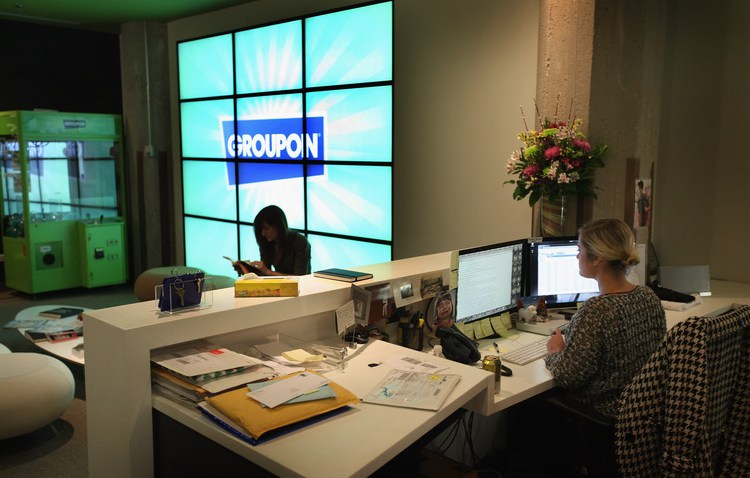 It would be a stretch to say that Groupon is still a media darling, but no amount of bad press can do much to diminish its prescence in the marketplace.
Even though its stock has been hovering beneath its initial asking price of $20 (it's at $17 right now), CEO Andrew Mason blogged on Wednesday that it "sold 650,000 Grouponicus deals between Black Friday and Cyber Monday -- an increase of over 500 percent from last year."
We'll have to take his word for that, but still, it's encouraging news.
Less encouraging? A Forbes analysis values Groupon's stock at $13.18. The breakdown is here, and it casts some doubts about many of the same services Mason brags about having launched in the blog post mentioned above.
Meanwhile, up in Toronto, Groupon is getting some more competition. The Hollywood Reporter is, er, reporting that Canadian broadcasting giant Rogers Media is launching RDeals which, yes, is a Groupon clone. It's unclear what Groupon needs to do to keep ahead of its imitators -- its key problem is that much of its success isn't due to proprietary tech, but its database of customers and merchants. Which is also why there are so many wannabes and clones out there -- but then, calling Google Offers a Groupon clone doesn't seem quite right. Either way, Groupon was there first, and it isn't giving up without a fight, stock prices be damned. And that's pretty admirable, no?
David Wolinsky is a freelance writer and a lifelong Chicagoan. In addition to currently serving as an interviewer-writer for Adult Swim, he's also a columnist for EGM. He was the Chicago city editor for The Onion A.V. Club where he provided in-depth daily coverage of this city's bustling arts/entertainment scene for half a decade. When not playing video games for work he's thinking of dashing out to Chicago Diner, Pizano's, or Yummy Yummy. His first career aspirations were to be a game-show host.