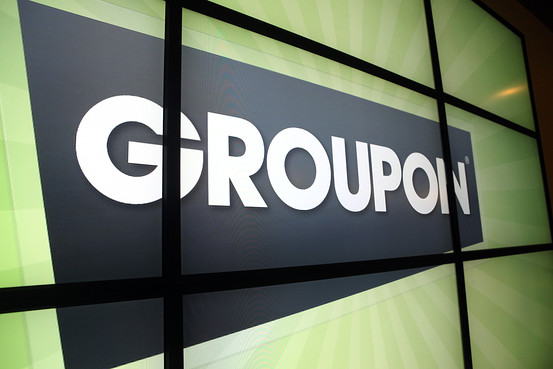 Groupon came out of advertisement hiding in the U.S. for the first time since the company's Super Bowl ad soured fans in 2011.
In their latest attempt, Groupon took a much more conservative approach, utilizing the slogan "Check Groupon First."
The ad features Groupon users tasting new foods, buying new items and trying new adventures.
"When you're looking to make life less boring, Check Groupon First," the company posted on their blog.
The ad, which was posted to YouTube Thursday, is scheduled to air for seven weeks starting Monday. The campaing will run in six markets, including Atlanta, Buffalo, Detroit, Minneapolis, Nashville and San Francisco.
Groupon's controversial Super Bowl ads generated major backlash from viewers.
The worst of the bunch, an ad that featured Timothy Hutton, played on the plight of impoverished and oppressed Tibet.
"Mountainous Tibet - one of the most beautiful places in the world," the worst of the Groupon ads begins. "This is Timothy Hutton. The people of Tibet are in trouble, their very culture in jeopardy. But they still whip up an amazing fish curry. And since 200 of us bought on Groupon.com we're getting $30 worth of Tibetan food for just $15 at Himalayan restaurant in Chicago."

Twitter users and bloggers immediately responded that the advertisement was outrageous and insensitive and more astute publications panned the Tibet ad as the night's biggest loser.
Everything PR dubbed it the Super Bowl's lamest commercial.
The Wall Street Journal noted the rapid backlash against the advertisement and suggested the ad would do Groupon no favors in trying to expand into China.
The London Telegraph said the ad made light of Tibet's suffering. The New York Times asked if the advertisement crossed the line of insensitivity.
Groupon may have prevented this backlash if they disclosed a little more information: The ad is actually part of the campany's Save the Money campaign, in which the company matches donations to select charities, including the Tibet Fund. Without an explanation, the commercial seemed tasteless.
"We're a different company than we were in 2011," Groupon said in a statement Friday. "Groupon has evolved over the past few years from a daily deal website with less than 1,000 deals at the time of our IPO into an e-commerce marketplace with more than 140,000 deals across a number of different channels, including Local, Goods, Getaways and Freebies."