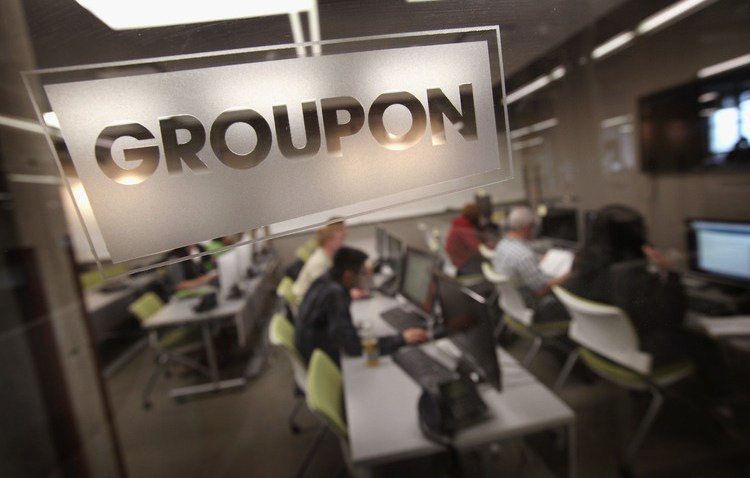 "I don't want to sound pompous, but we made profits when nobody expected us to," Groupon India CEO Ankur Warikoo told the Business Standard. "We are the only deal site now that is profitable globally."
Just take a moment to let that sink in, because it's a little difficult to reconcile given that Groupon's stock is at $9.26, and that the company has gone from nothing to a $13 billion valuation to hitting a wall, messily, due to a variety of controversies and questionable book-keeping practices. Also, most recently, June 1 marked the end of the shareholder lockout period, which sunk the stock considerably. Revenues or not, the company is still in trouble, by any measure.
And as MSN points out, "growing revenues is great but at some point a company has to prove that it can make money with their product, not just be a service provider. The market is losing patience with social media companies who cannot operate on a trajectory towards profitability and Groupon is one of them."
Meanwhile, Castle Groupon has elected to not sign off on the daily deals code of conduct, a set of rules intended to combat some of the hinky practices sometimes executed in this space. It seems odd that Groupon won't condone these areas, covered by the code:
Clear, accurate and honest communication with merchants and subscribers
Ensuring appropriate policies and procedures are in place and accessible on the main website.
Refraining from advertising prohibited items
Ensuring all commercial electronic messages comply with relevant legislation.
An easy to understand refund policy
Clear and effective procedures for handling complaints
A spokeswoman told Marketing Week that:
"We take customer and partner satisfaction very seriously and support the concept of a global code of conduct. Any code needs to be robust, enforceable and ensure the highest possible protection. At Groupon we are constantly improving our standards and approaches to lead the industry in ensuring the best possible levels of partner and customer service."
So, there you have it. As Groupon is the unquestionably the biggest pie slice in this market, who knows if the code will hold any sway, though.
David Wolinsky is a freelance writer and a lifelong Chicagoan. In addition to currently serving as an interviewer-writer for Adult Swim, he's also a columnist for EGM. He was the Chicago city editor for The Onion A.V. Club where he provided in-depth daily coverage of this city's bustling arts/entertainment scene for half a decade. When not playing video games for work he's thinking of dashing out to Chicago Diner, Pizano's, or Yummy Yummy. His first career aspirations were to be a game-show host.