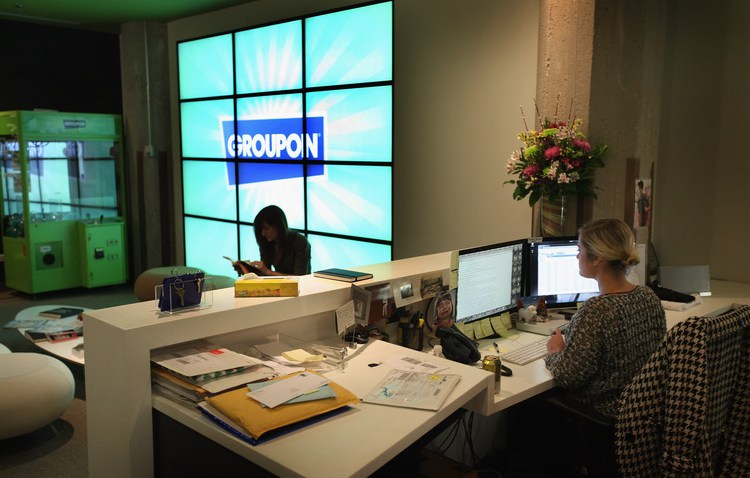 Remember this day, folks. It's a good news day for Groupon.
First up, a lawsuit filed against the company by BidMyCrib.com has just been withdrawn by the plaintiff, according to Business Insider. It's unclear why the suit was withdrawn, but a spokesperson for Groupon told BI "It's important to us that [people] know how frivolous this was."
The suit accused Groupon of altering emails "in electronic storage" to tweak the terms of a contract and always seemed a bit fishy. Who knows what really happened, but it's being thrown out.
Elsewhere, Groupon's recent acquisition of OpenCal -- an online appointment booking platform service -- last month is being lauded as a great boon for small business owners, as, again, Business Insider lays out:
[S]mall business owners… will be the ones who will benefit from this. That is if they would carefully consider some factors if going for a daily deal service would be applicable to them. Some of these factors to consider are budget, target market and audience, availability, and manpower. With careful planning and strategizing while considering these factors, a small business would be able to flourish with this addition of service.

Finally, the other big reason for Groupon to be slightly cheerier? Its stock is climbing back up. Currently it's at $18.28, or up .47. Hey, baby steps, babies. Baby steps.
David Wolinsky is a freelance writer and a lifelong Chicagoan. In addition to currently serving as an interviewer-writer for Adult Swim, he's also a columnist for EGM. He was the Chicago city editor for The Onion A.V. Club where he provided in-depth daily coverage of this city's bustling arts/entertainment scene for half a decade. When not playing video games for work he's thinking of dashing out to Chicago Diner, Pizano's, or Yummy Yummy. His first career aspirations were to be a game-show host.