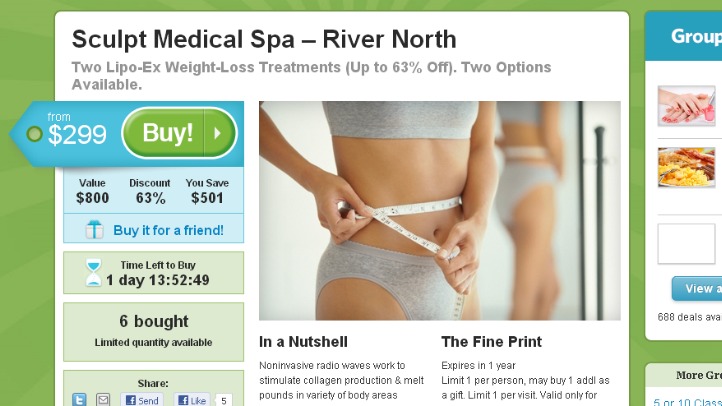 Everyone knows Groupon is the go-to site for deals on gourmet spaghetti, knife-throwing classes, and marginally humorous ad copy -- but did you know people are starting to use the service to supplement or replace what little insurance coverage they have? It's true.
The AP has an excellent vertical slicing profile on some different patients who have used Groupon for this very purpose, and it indeed seems to be a growing portion of this sector.
"About 9 percent of all offers on daily deal websites in November were for dental work or some kind of medical treatment, up from 4.5 percent in the beginning of 2011, said Dan Hess, CEO and founder of Local Offer Network, which runs DealRadar.com… According to the Centers for Disease Control and Prevention, 46.3 million Americans under 65 have no health coverage."
In this era, in which health insurance is often a luxury, perhaps surgeons undercutting each other will somehow be the new form of people getting medical treatment?
David Wolinsky is a freelance writer and a lifelong Chicagoan. In addition to currently serving as an interviewer-writer for Adult Swim, he's also a columnist for EGM. He was the Chicago city editor for The Onion A.V. Club where he provided in-depth daily coverage of this city's bustling arts/entertainment scene for half a decade. When not playing video games for work he's thinking of dashing out to Chicago Diner, Pizano's, or Yummy Yummy. His first career aspirations were to be a game-show host.