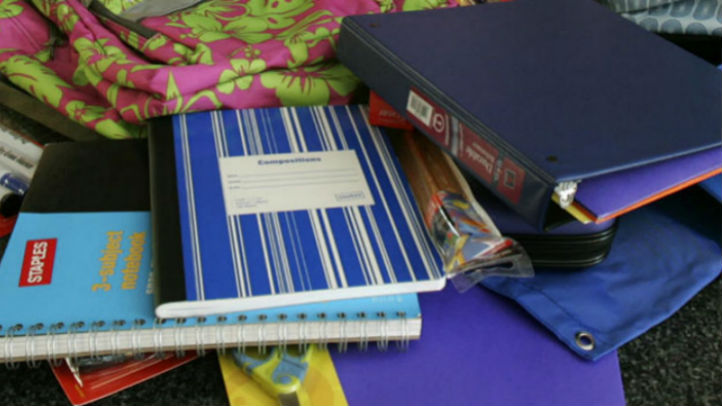 Groupon and the Chicago Public School system's Kits for Kidz campaign sold almost as many back to school kits in just two days as they did during the entire inaugural 2011 program, CPS officials announced Tuesday.
Generous supporters of the campaign that provides needy Chicago families with back to school kits have contributed to the sell of more than 1,000 kits since Monday for the 2012-2013 school year.

The program sold more than 1,200 back to school kits, with a total of $15,000 in donations, for the 2011-2012 school year.
CPS CEO Jean-Claude Brizard thanked the supporters for their generosity in a statement Tuesday, and urged people to continue to donate in the next seven days.
"We still have seven more days to go, so let's continue this momentum to provide an invaluable resource to families across Chicago," he said.
Supporters of Kits for Kidz are able to purchase kits worth $11, or kits worth $18 that come with backpacks, which provide students in need with a year's worth of school supplies.
The program ends August 7th.
The Chicago Public School system is the third largest in the country with an enrollment of about 402,000 students in over 675 schools.