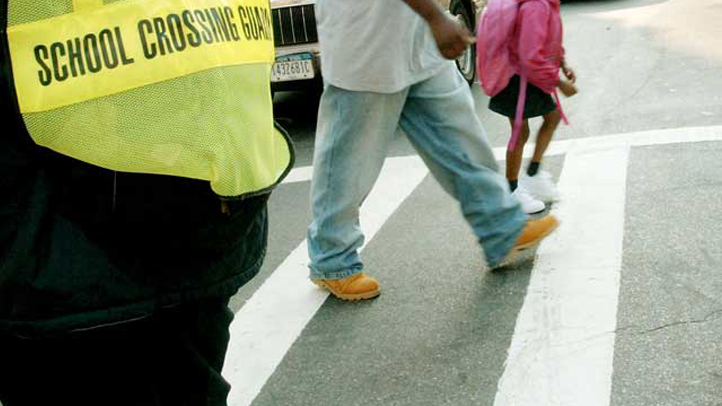 Look both ways when you cross the street. Because it's dangerous.
Nearly 30 pedestrians died in Chicago in 2013 and more than 20 have died in 2014 after being hit by a motor vehicle, according to stats compiled by the Active Transportation Alliance.
They say that more than 30 percent of all fatal traffic accidents in Chicago involved a pedestrian, a figure far above the national average.
Now that group, which is known for its work on behalf of bicyclists, is warning Chicagoans about the most dangerous places to step into the street.
Active Trans analyzed crash data from the city and asked for feedback from the general public to arrive at their findings.
Here's what they say are the most dangerous intersections in Chicago:
North Milwaukee Avenue/West North Avenue/North Damen Avenue in Wicker Park
North Cicero Avenue and West Chicago Avenue in Austin
North Halsted Street/North Lincoln Avenue/West Fullerton Avenue in Lincoln Park
South Cottage Grove Avenue and East 79th Street in Grand Crossing/Chatham
North Dearborn Street and West Ontario Street Downtown
South Ashland Avenue and West 63rd Street in West Englewood
North Cicero Avenue and West Madison Street in Austin
North Ashland Avenue and West Cortland Street in Lincoln Park
South Martin Luther King Drive and East 63rd Street in Woodlawn
North Elston Avenue/North Western Avenue/West Diversey Avenue in Logan Square
The group also identified dangerous intersections in the suburbs.
North McCormick Boulevard and West Touhy Avenue in Skokie
South Cicero Avenu and West Cermack Road in Cicero
U.S. Route 12 and West Cermak Road in Westchester
Shermer Road and Dempster Street in Morton Grove
N. La Grange Road and West Ogden Avenue in LaGrange
Harms Road and Glenview Road in Glenview
1st Avenue and Madison Street in Maywood
North Harlem Avenue and Madison Street in Forest Park/Oak Park
Harlem Avenue and 79th Street in Burbank
East 147th Street and Halsted in Harvey