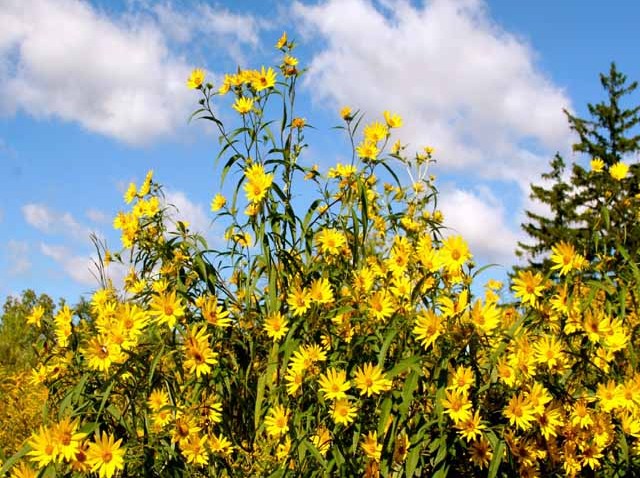 The 2015 NFL Draft will kick off at 7 p.m. Chicago time on Thursday night, so we thought it would be fun to add our thoughts to the mix on how the first round will play out as the teams gather for the annual selection process.
1 Tampa Bay Buccaneers – QB Jameis Winston, Florida State
While some will question whether or not Winston's make-up should have an impact on his draft stock, the Buccaneers get themselves a potential franchise quarterback. Winston has the arm strength to be an NFL player, but does he have the make-up? Only time will tell.
2 Cleveland Browns (from Tennessee) – QB Marcus Mariota, Oregon
It seems clear that the Browns and the Philadelphia Eagles would love to get this pick for the purposes of drafting Mariota, but the fact that Cleveland has two first round picks to dangle tilts the scale in their favor. Mariota will supplant Johnny Manziel as the team's starter, and the Browns will hope he will provide some stability at what has been a position of weakness for them.
3 Jacksonville Jaguars – DE Leonard Williams, USC
There are two excellent pass rushers that the Jaguars could grab here, and they choose Fowler over Dante Fowler, Jr. He should be a better fit for the team's defense, and he's arguably the top player available on the board in this year's draft. He has the potential to be a superstar.
4 Oakland Raiders – WR Amari Cooper, Alabama
Speaking of superstars, the Raiders grab one with the fourth pick as Cooper dons the silver and black. The wide receiver has the athleticism and the speed to make explosive plays happen, and he is one of the most polished products in this year's prospect pool. He could make Derek Carr's life a lot easier in the Bay Area.
5 Atlanta Falcons (from Washington) – RB Todd Gurley, Georgia
The Falcons are in need of a running back, and with the New York Jets looming with the next pick, they pull the trigger on a deal to move up three spots in the draft order to grab Gurley. The running back could potentially be an elite one at the NFL level, but the big question is how he will overcome injury issues that dogged him in his last season with the Bulldogs.
6 New York Jets – DE Dante Fowler, Jr., Florida
Denied the chance to get either Mariota or Gurley, the Jets go for the best player on the board and select Fowler. He is a versatile fit for a 3-4 defense, and his athleticism and burst off the line of scrimmage will certainly help the Jets' weak pass rush.
7 Chicago Bears – LB Vic Beasley, Clemson
Kevin White is an alluring option at number seven for the Bears, but instead they bolster a serious position of weakness as they draft one of the best true linebackers in the field. Beasley is a big player at 6-foot-3 and 246 pounds, and he really stands out when watching game film of the Tigers in the 2014 season. The Bears have a lot of needs, and adding Beasley's athleticism will help fill a huge one.
8 Washington Redskins (from Atlanta) – CB Trae Waynes, Michigan State
Michigan State churned out a first round corner in the 2014 NFL Draft with Darqueze Dennard, and they'll get another one into the NFL with Waynes. The 6-foot-0, 186 pound cornerback will help bolster Washington's weak secondary, and he should be fun to watch as he battles receivers like Dez Bryant and Odell Beckham, Jr. on a regular basis.
9 New York Giants – DT Danny Shelton, Washington
A beefy lineman who is going to clog up the middle to stop the run and get some penetration on the pass rush, Shelton is being projected all over the first round, but a marriage to the Giants would make plenty of sense. The team is looking to bolster its defensive line, and adding a potential cornerstone piece in the middle could help.
10 St. Louis Rams – OT Andrus Peat, Stanford
Getting a new offensive lineman to help protect quarterback Nick Foles will be a crucial task for the Rams in this draft, and adding an athletic, huge player like Peat could be a great option. He could be a fit at guard or tackle, giving the team some versatility up front.
11 Minnesota Vikings – WR Kevin White, West Virginia
Giving Teddy Bridgewater some weapons to throw to on offense is a big item on the Vikings' agenda, and the speedy White gives them an immediate option to space the field and create matchup issues. Pairing White with Cordarrelle Patterson should be a home run, and the Vikings' offense could look a lot better with White on the outside and Adrian Peterson running up the middle.
12 Tennessee Titans (from Cleveland) – DE Bud Dupree, Kentucky
A player who has been shooting up draft boards in the months and weeks leading up to this event, Dupree has the size to be a defensive lineman in this league, but the real question is whether or not his strength in the weight room will transfer to the football field.
13 New Orleans Saints – OT Brandon Scherff, Iowa
Likely kicking inside to guard, Scherff is still a player that has the potential to be very good at his position, and the Saints definitely need to upgrade the interior of their offensive line. The Saints could go wide receiver here with Devante Parker lurking, but they can't go wrong with either of those players.
14 Miami Dolphins - S Landon Collins, Alabama
There has been plenty of debate over where Collins will end up in the draft, but with the dearth of safety options early on and teams behind them that would love to take Collins, the Dolphins go ahead and pull the trigger here. They have to be weary of Collins' deficiencies in pass coverage with Tom Brady in their division, but his skill against the run and his physicality are tough to ignore.
15 San Francisco 49'ers – DE Randy Gregory, Nebraska
After a failed drug test at the NFL Combine, Gregory went from a player that was almost assuredly a top-10 pick and dropped a bit in our draft simulation. The 49'ers have needs all over the place, and adding a talented player like Gregory will go a long way toward helping them dig out of the hole they find themselves in.
16 Houston Texans – WR Devante Parker, Louisville
In a draft with a ton of talented pass catchers, Parker may end up being the best one of all, and the Texans would love to grab him this late in the first round. He's a strong receiver with great hands and a big frame, and opposing teams would have a tough time playing press coverage on him. He doesn't have elite speed, but his other gifts compensate.
17 San Diego Chargers – RB Melvin Gordon, Wisconsin
The Chargers have been looking for an elite running back ever since Ladanian Tomlinson was in his heyday with the team, and Gordon could end up being that player. He ran for all sorts of yards at Wisconsin in his collegiate career, and he could make the final years of Phillip Rivers' career a lot easier.
18 Kansas City Chiefs – OT Ereck Flowers, Miami (FL)
The Chiefs could conceivably go corner here and take a guy like Kevin Johnson, but we'll go ahead and give them Flowers instead. Their offensive line has to be in tip-top shape in order for Jamaal Charles to flourish, and Flowers certainly bolsters that group.
19 Tennessee Titans (from Cleveland) – WR Breshad Perriman, UCF
Needing a wide receiver to pair with Kendall Wright, the Titans use their second first round pick to grab the sizable Perriman. He's been shooting up draft boards, and some experts have him going a lot higher than this, but a lot of that feels like pre-draft hype. He is a solid prospect who could be a really good NFL player, and the Titans take this chance to upgrade their offense.
20 Philadelphia Eagles – WR Dorial Green-Beckham, Oklahoma
If there's a guy who's willing to take a chance on a player with the kind of off-field issues that Green-Beckham has, it's Chip Kelly. This is a player with the potential to be one of the best receivers in this draft, but his stock has taken a hit because of his inability to stay out of trouble, and Kelly will bank on the talent winning out.
21 Cincinnati Bengals – DT Malcom Brown, Texas
Needing a big body up the middle of the field to help stop the run, the Bengals choose to put off addressing their needs on the offensive line and opt for the athletic Brown. He's a bit undersized at only 6-foot-2, but he makes up for that in his ability to read plays and get into holes on running downs.
22 Pittsburgh Steelers – CB Kevin Johnson, Wake Forest
It would be tempting to go safety here, but with Collins already off the board the Steelers instead opt to upgrade their cornerback position once again. Johnson is an excellent player with speed to burn and an ability to catch up to players if they do make the catch.
23 Detroit Lions – DT Eddie Goldman, Florida State
With N'Damukong Suh gone, the Lions are in desperate need of a big-bodied defensive tackle, and they certainly would get that in Goldman. At 6-foot-4 and 336 pounds, Goldman is really difficult to block, and his size makes him an ideal run stopper.
24 Arizona Cardinals – DE Arik Armstead, Oregon
There are teams all over the early stages of the board that could take Armstead, but we have him slipping a bit to the Cardinals. Their pass rush is already solid, but adding an excellent athlete like Armstead would definitely make it a top-tier one.
25 Carolina Panthers – OT Jake Fisher, Oregon
The Panthers could go wide receiver here, but instead of taking Phillip Dorsett they end up going with Fisher to bolster their offensive line. Cam Newton will certainly appreciate Fisher's athleticism and strength, as he will prevent the quarterback from being hit as often as he was in 2014.
26 Baltimore Ravens – CB Marcus Peters, Washington
Another organization that could be tempted to go wide receiver in their spot, the Ravens instead opt to boost their secondary and grab Peters. Some may point to Byron Jones as a more likely pick here, but teams are unlikely to be swayed by pre-draft hype, and the Ravens choose Peters instead.
27 Dallas Cowboys – CB Ronald Darby, Florida State
The Cowboys make it back-to-back corners as they secure Darby's services. He has the size and the frame to play the nickel position, but he can also split out into man-coverage if necessary, so the Cowboys grab him based on that versatility.
28 Denver Broncos – TE Maxx Williams, Minnesota
With Julius Thomas' departure, the Broncos go with a bit of a reach and snag Williams to replace him. A big guy at 6-foot-4 and 249 pounds, Williams is clearly the cream of the crop in a weak field of tight end candidates, and the Broncos would feel great if they could snag him here.
29 New York Jets (from Indianapolis) – WR Nelson Agholor, USC
A lot of teams are going to be looking to get back into the first round, and we have the Jets succeeding as they move up to grab Agholor. One of the more highly touted prospects coming into the draft, Agholor has great speed and quickness to pair with new Jets WR Brandon Marshall, and when you throw Eric Decker into the mix, suddenly Geno Smith has a ton of options to throw to.
30 Green Bay Packers – ILB Eric Kendricks, UCLA
Some boards have Kendricks going higher than this, but we have the Packers taking advantage of the needs of other teams as they snag a solid asset up the middle of the field. There are some questions about his size and build, but Green Bay's talented defense should be able to put him in a position to succeed.
31 New Orleans Saints (from Seattle) – WR Phillip Dorsett, Miami (FL)
The Saints have two first round picks, and we have them going offense once again on this one as they snag Dorsett. Drew Brees would have a ton of fun throwing to this receiver, as he's able to get past defenders at the line and fly up field in the blink of an eye. Tremendous deep threat, and a really fun player to watch.
32 New England Patriots – C Cameron Erving, Florida State
The Patriots have the luxury of going in about sixteen different directions when they make their pick, but ultimately they go with one of the more versatile linemen in the draft and snag Erving. He can play any position on the line, and that is great news for a team that could use some bolstering in that department.