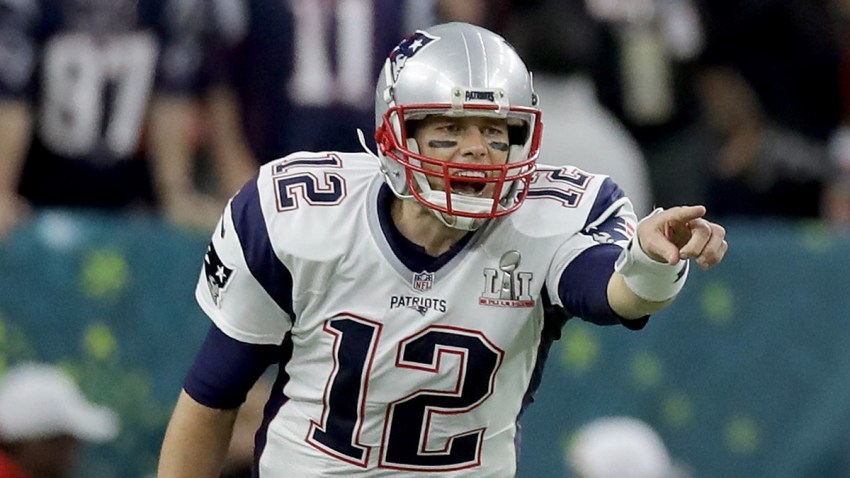 The NFL season is finally upon us, as 32 teams dream of Super Bowl glory and hope that this is the year that they will ascend to the top of the football mountain.
Of course, to do that they'll have to dethrone the New England Patriots, who have loaded up with new talents like Stephon Gilmore and Brandin Cooks as they attempt to win their sixth championship with Tom Brady under center.
Can they get there, however? To answer that, we're previewing the NFL and making our picks for the six playoff teams from each conference, starting with the AFC.
AFC East: New England Patriots
Who cares that Julian Edelman is done for the year? The Patriots' offense is still loaded with weapons, including Cooks and Rob Gronkowski, and their defense may be even better this year than last year, as they added Gilmore to the mix to help bolster their secondary.
Injuries can obviously derail any potential Super Bowl contender, but the Patriots are so well-coached and so well-stocked with talent that it's hard to see any of the AFC East teams holding a candle to them this season.
AFC North: Pittsburgh Steelers, Cincinnati Bengals
The Steelers' offense is blessed with three of the best offensive weapons a team can ask for, as Ben Roethlisberger, Antonio Brown, and Le'Veon Bell combine to make an incredible triumvirate of talent. Add wide receiver Martavis Bryant to that mix, and it's easy to see the Steelers' offense being good enough to capture the division crown.
The real question is whether their defense will be up to the job. They've infused some young talent into that group over the last few seasons, including Joe Haden and T.J. Watt this offseason, so we're banking on them being good enough to capture the North.
The Bengals should be right in the thick of the race this year, as they added an explosive playmaker in Joe Mixon and still have players like Jeremy Hill and AJ Green on their roster. With a ferocious team defense that always straddles the border between clean and dirty play, the Bengals should be at the very least entertaining, and at best a viable contender for a divisional crown.
AFC South: Tennessee Titans
This division is completely up for grabs, and while the Houston Texans are the safe pick, we're going to go a bit off board and take the Titans. Marcus Mariota seems poised to come into his own, and with Delanie Walker and DeMarco Murray helping him, the offense should be good enough to overtake the Texans in the division.
The Indianapolis Colts are trending in the right direction, but with Andrew Luck's health in question, it's hard to justify picking them to do much this season.
AFC West: Oakland Raiders, Kansas City Chiefs
This might be the most compelling division in the AFC, and they could produce the team best equipped to take down the Patriots this winter. Derek Carr is poised to continue his strong play, and now he's got one of the most dynamic running backs in the league to help him out, as Marshawn Lynch looks poised to have a big season in Oakland.
The Denver Broncos are always a threat, but the team has lost quite a bit of talent over the last few years, and their uncertainty at quarterback has to give pundits pause if they're considering slotting them in for a wild card spot.
The Kansas City Chiefs are still strong, even without Spencer Ware at running back. Their defense is always a blast to watch, and should be good enough to help them hang in a tough divisional race.