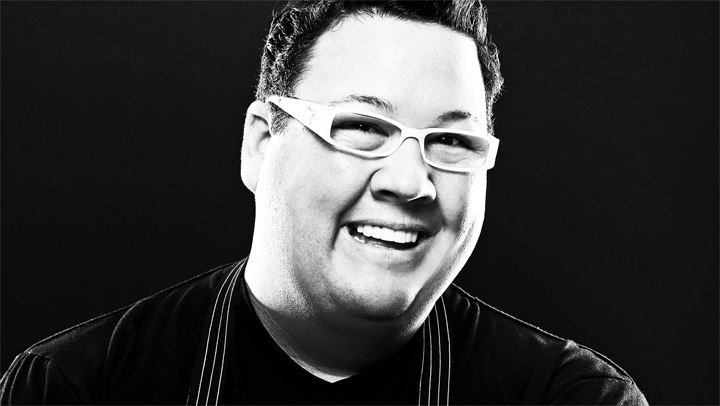 Chef Graham Elliot unleashed his latest food concept on Chicago's West Loop Tuesday with the official opening of g.e.b.

The new restaurant, located at 841 West Randolph Street, is being dubbed as a synergy between food, music and spirituality.

The decor is described as "church meets rock & roll," not surprising from the man who's curated Chowtown at Lollapalooza over the past couple of years.

A vintage Marshall amplifier stands in as the restaurant's host stand and reclaimed church pews are used for seating in the 60-seat dining room. Record covers from '70s and '80s rock, pop and punk bands grace the menus and diners can request the albums be played during their meal. Catholic Saint Candles are also part of the decor, but replaced with the faces of notable Chicagoans like Mayor Emanuel and Michael Jordan.

Jacob Saben, who's been a member of Elliot's culinary team for four years, steps in as executive chef and offers seasonally rustic dishes under $20 that are made up of only three ingredients per plate, and broken down into five categories -- Cold, Hot, Pasta, Sea, Land and Sweet. (View Dinner Menu)

The restaurant offers lunch, dinner and weekend brunch service, and a late-night menu.

Oh, and no reservations are accepted. Because when you're rock & rollin' all night and partying every day, who has time to plan?