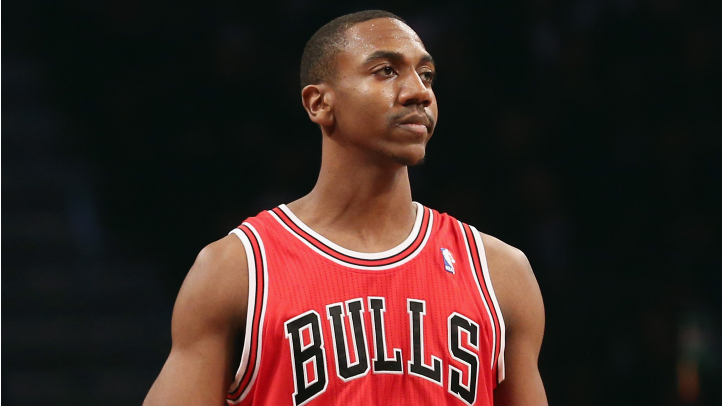 Unfortunately for rookie Marquis Teague, he was drafted to a team with a head coach who has a reputation for not playing rookies. But Teague would end up seeing significant time on the court – in spurts – as the Chicago Bulls battled injuries in the backcourt and the rookie from Kentucky would be thrust into a sink-or-swim situation.
Needless to say, the results were favorable.
Like most first-year players, it took Teague a while to adjust to the NBA, and when he was given some time at the beginning of the season, it was clear that he was a project and had a lot of work ahead of him. But credit his coaches, teammates and veteran leadership at the lead guard spot from guys like Kirk Hinrich and Derrick Rose for Teague's progression because by the end of the season, he looked like someone who will be a legitimate NBA point guard.
Teague appeared in 48 regular season games and eight of the Bulls' 12 playoff contests. He shouldn't be gauged on his numbers – which weren't awe-inspiring – but his progression over the course of the season as he showed an ability to penetrate and get to the rim at will, while also proving to be a capable defender as well.
Of course, his shot definitely needs a lot of work considering he shot 38 percent from the field, 17 percent from the three-point line and 56 percent from the charity stripe, but that'll come in due time as long as he continues to put in the work.
Marquis Teague will be a capable role player in the NBA as his career progresses, but for a rookie who was thrown into a unique situation, you can't really complain about the job he did with the minutes he was given.
Grade: C-
Normal 0 false false false EN-US JA X-NONE /* Style Definitions */ table.MsoNormalTable {mso-style-name:"Table Normal"; mso-tstyle-rowband-size:0; mso-tstyle-colband-size:0; mso-style-noshow:yes; mso-style-priority:99; mso-style-parent:""; mso-padding-alt:0in 5.4pt 0in 5.4pt; mso-para-margin:0in; mso-para-margin-bottom:.0001pt; mso-pagination:widow-orphan; font-size:12.0pt; font-family:Cambria; mso-ascii-font-family:Cambria; mso-ascii-theme-font:minor-latin; mso-hansi-font-family:Cambria; mso-hansi-theme-font:minor-latin;} Follow Outside Shot on Twitter (@Outside_Shot) for more Bulls news and information