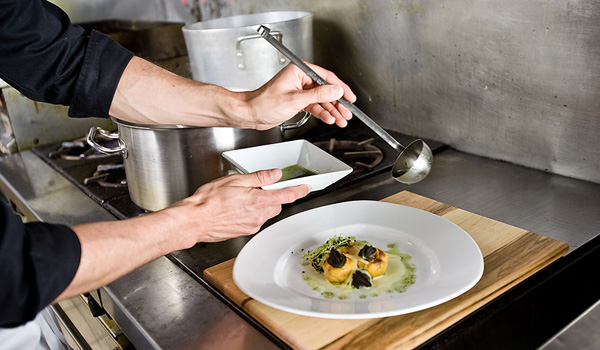 Another Chicago restaurant has made it to the highest ranks in the Michelin Guide.
Grace, featuring acclaimed chef Curtis Duffy, now joins Alinea as one of the world's top-rated restaurants, receiving three stars in the Michelin Guide Chicago 2015.
While Alinea received the prestigious top ranking for the fifth year in a row, Grace was bumped up from a two-star rating last year.
This is the second year the West Loop restaurant has received Michelin stars.
Uptown's 42 grams made the list for the first time, receiving two stars along with L2O and Sixteen, which both received two stars in 2014 as well.
In all, 24 Chicago restaurants received at least one star, down from last year's 25. Nineteen restaurants maintained their one-star status from last year after a surprising change left Mexique off the 2015 list, despite receiving a star two years in a row.
Last week, Michelin named 59 restaurants as recipients of the 2015 Bib Gourmands.
In another surprise, there were no stars or Bib Gourmands awarded to suburban restaurants
See the full list here.