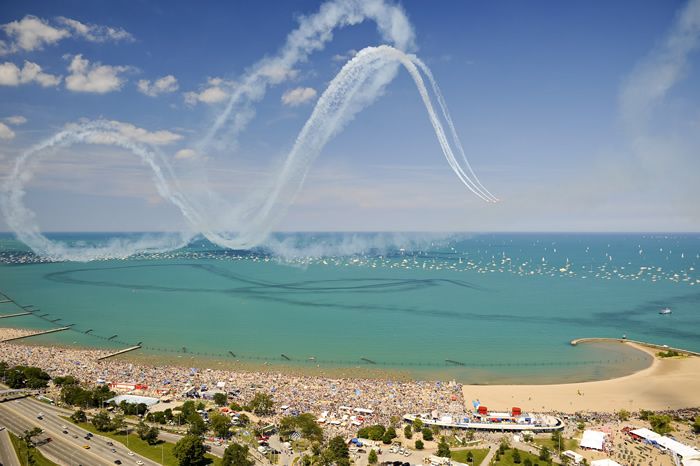 They may call it the Chicago Air and Water Show but let's be honest. Most of the 2 million people heading to the lakefront this weekend have their eyes focused on the air.
In its 51st year, watching the Air Force Thunderbirds precision-flying team in their F-16s scream across the city skyline inches apart just doesn't get old. They are expected to perform Saturday between 3 p.m. and 4 p.m., according to Mayor Office of Special Events spokeswoman Mary May.
The Army Parachute Team Golden Knights will debut the 2-day event that runs 10 a.m. to 4 p.m. with a performance to the National Anthem. The 6-member Lima Lima Flight Team, the Firebirds Delta Team and the Red Bull MiG helicopter are also scheduled to perform.
Crowds are expected to line the lakefront from Diversey Harbor to Navy Pier. If you're driving into the city, there will be a "soft closure" of the inner driver from Diversey Parkway to Lasalle Drive, according to a spokesperson from the Office of Emergency Management.
Officials said free shuttle bus service will be offered from Millennium Park to North Avenue Beach.
If you enjoy the show from the comfort of your home, close your eyes and listen in to WBBM 780.