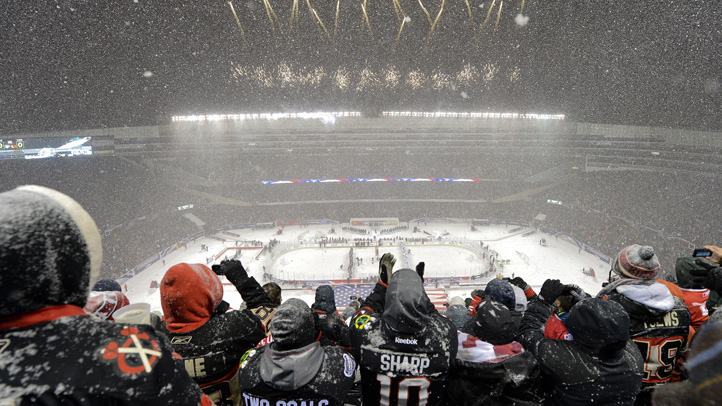 Dreams of Chicago hosting a Super Bowl are getting bleaker by the day.
According to the Chicago Tribune, Gov. Pat Quinn said the idea of expanding Soldier Field to add the necessary seats to attract the big game is not "realistic." Quinn's comments were made on a WGWG-FM radio show Monday.
Quinn instead suggested Chicago try to attract a Final Four NCAA championship to the city.
Mayor Rahm Emanuel has been a proponent of trying to attract the Super Bowl to Chicago. He's discussed the idea with NFL commissioner Roger Goodell, and earlier this month, floated the idea of adding 5,000 seats to Soldier Field, although he said later that any proposed deal would need to "make sense."
Last week, Bears president Ted Phillips was less than enthusiastic about the idea, and said there were no plans to expand the stadium.
A Super Bowl stadium needs to be able to host at least 70,000 people. Soldier Field has 61,500 seats.