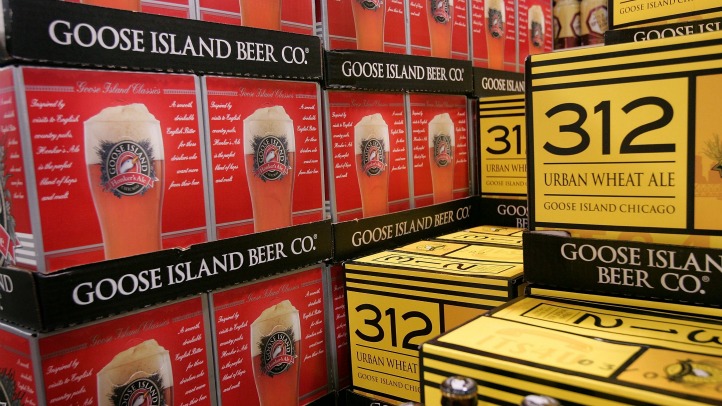 Local craft beer 312 will be moving its production to the 315.
Coming three months after Anheuser-Busch's $38.8 million acquisition of Chicago's Goose Island Beer Co., the decision has been made to brew Goose Island's best-selling 312 Urban Wheat Ale in an AB facility in upstate New York.
The facility, in Baldwinsville, N.Y., recently underwent a $3 million expansion, and the improvements made to the plant will provide significant resources that Goose's Fulton Street Plant could not adequately provide for the 500,000 barrel operation.
Goose Island founder and CEO John Hall responded to skeptics on Friday, telling the Chicago Tribune the change of facilities is required for the growth of the company.
The resources freed up in Goose Island's Fulton Street facility will also mean more concentrated efforts on brewing Goose Island's high end beers such as Matilda and Bourbon County Stout. Hall also plans to bring back their Christmas and nut brown ales.
Goose Island's 312 accounts for almost half of Goose Island's beer sales, and 312 joins its brethren Indian Pale Ale and Honker's Ale as beers outsourced to the East Coast. Goose Island's Indian Pale Ale and Honker's Ale are currently brewed at a Red Hook facility in Portsmouth, N.H.

The transition is expected to be completed by late October and early November.
Hall told the Chicago Tribune that he hopes to return all Goose Island brewing to Chicago within the next three or four years, when the company can build a new massive Goose Island plant.