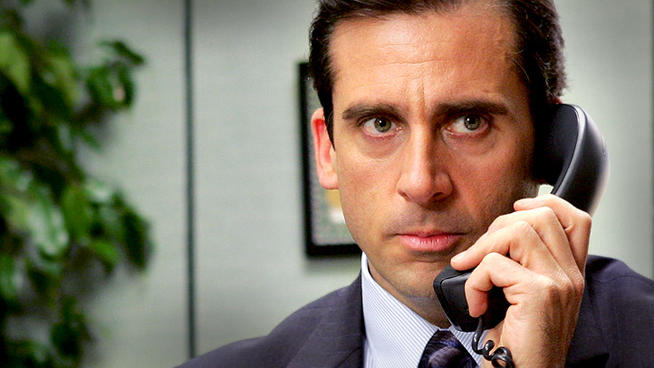 Say what you will about Michael Scott's management "techniques," but one problem he has that many supervisors likely also have is struggling with sharing bad news. Well, if that's your affliction, the Chicagoland Chamber of Commerce is holding a workshop on this topic on Thursday at the Mid-America Club from 8 a.m. until 10 a.m. Admission is free -- you can scope out ticket info here -- and the event will touch on everything from "being assertive without condemning" to "sharing bad news in ways that improve the performance of an individual and the business unit team."
If that's something you have a problem tackling, and are a sales-force manager, call center or customer-service manager, administrative services manager, brand/product manager or a first-line/mid-level manager, then this will most definitely be applicable.
David Wolinsky is a freelance writer and a lifelong Chicagoan. In addition to currently serving as an interviewer-writer for Adult Swim, he's also a columnist for EGM. He was the Chicago city editor for The Onion A.V. Club where he provided in-depth daily coverage of this city's bustling arts/entertainment scene for half a decade. When not playing video games for work he's thinking of dashing out to Chicago Diner, Pizano's, or Yummy Yummy. His first career aspirations were to be a game-show host.