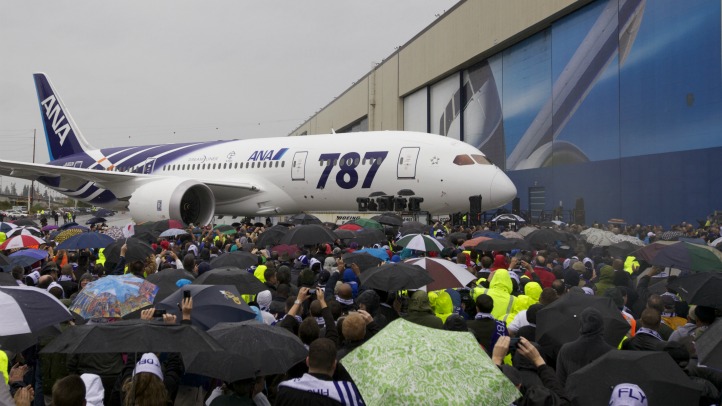 The newest aircraft from Chicago-based Boeing experienced its first in-flight glitch.
The pilot of an All Nippon Airways 787 Dreamliner had to manually deploy the landing gear Sunday over Japan. The plane carrying 249 passengers and crew touched down with no problem.
Flight 651 from Tokyo was approaching Okayama Airport in western Japan on Sunday. A spokeswoman with All Nippon Airways said the pilot had to make a second approach when the cockpit monitor showed the landing gear had not fully deployed because of a hydraulic valve problem.
The 787 Dreamliner made its first commercial flight Oct. 26 from Tokyo to Hong Kong.
This glitch comes one week after another Boeing had to make an emergency landing in Warsaw.
Failed landing gear forced the Boeing 767-300 to land on its belly in Poland.
All 220 passengers on board the Warsaw flight safely disembarked.