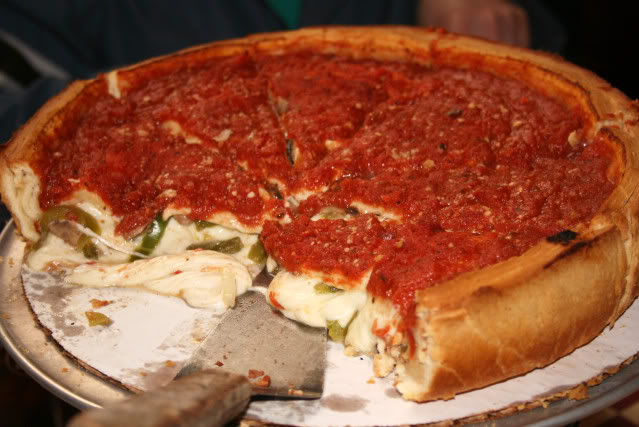 It looks like there's a pot of gold at the end of Giordano's deep-dish rainbow after all: The nearly 40-year-old local pizza chain, which filed for bankruptcy in February, was auctioned for $61.6 million early Wednesday morning to a local investment group led by the Chicago-based private equity firm Victory Park Capital.
Okay, so Giordano's won't be rich after the deal, but it will at least be likely to pay off its debts. According to The Chicago Tribune, Giordano's owed nearly $50 million its main lender, to Fifth Third Bank, and roughly $2 million to a pair of other banks. As $61.6 million is slightly higher than $52 million, that means there's going to be some excess funds to go around.
This is also a particular relief for Giordano's as portions of its bankruptcy proceedings were described as a "sideshow" and a "circus" when, in May, owners John and Evan Apostolou "had to relinquish control of the restaurant business after they fired their bankruptcy attorney and became affiliated with an Arizona man known to be a sovereign citizen, Marshall Home... [his] presence at one hearing... resulted in an Arizona man being led away by three security guards and escorted out of the building after he interrupted the proceedings."
But hey, let's just forget about that and focus on the important thing: That sweet molten cheese will keep flowing in the streets of Chicago. That's nothing to take lightly as we another harsh winter approaches.
Read more about the sale over at the Tribune.