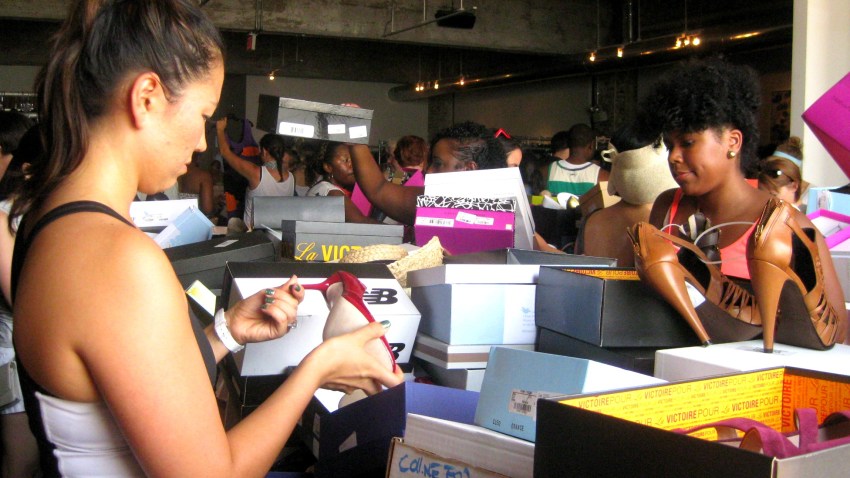 Whether you're getting an early jump on your Christmas list or simply treating yourself for the umpteenth time this year, the Gilt City Warehouse Sale has become a must-attend event for the shopping-savvy Chicagoans.
This year's sale goes down October 26-27 at the Museum of Contemporary Art Warehouse (1747 West Hubbard St).
Gilt City Chicago offers online sales for clothing, accessories and home goods, but the warehouse sale offers the opportunity to see, feel and touch the stuff -- you know, like actual shopping.
Gilt promises insider prices on shoes, jewelry, suits, jackets, denim, tops and outerwear for men, women and children, along with bedding, kitchen and bath accessories.
Shopping slots are being sold in two hour blocks for between $5-$20.
When you have to buy tickets just to get the opportunity to spend your money, you know it's gotta be good.