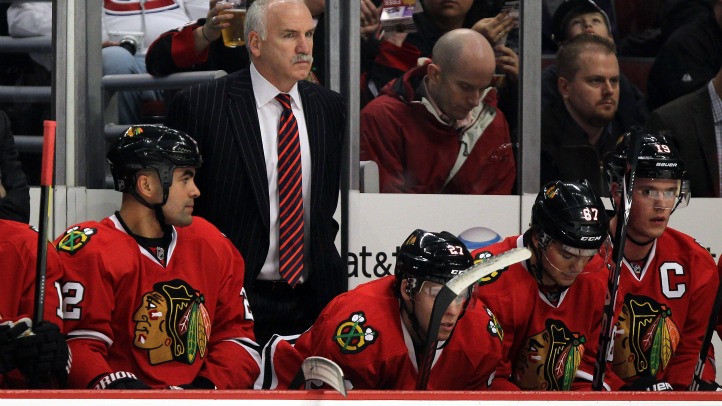 The sad thing is that Columbus comes back to Chicago one more time, which means that 20,000 people will have to pay to watch that dreck again.
After four days off, fans feared the Hawks would have a tough time getting the legs going Monday against the Blue Jackets. It was a pretty easy conclusion that the timing wouldn't be there, that passes would miss by an inch or two, and that passes that didn't miss wouldn't be cradled. You didn't have to make a huge leap to think races to the puck would be lost, or that the desire to physically engage fully after almost a week of holiday eating wouldn't be there.
So it was. The Hawks were pretty lethargic, off-kilter and in a general malaise. The good news is that when you play the worst team in the league and you happen to have the most points in the league, you don't really have to do much. And the Hawks didn't.

While the shot totals may suggest a Jackets' domination, it wasn't. The Hawks spent the first 20 working the kinks out, having some shots blocked and letting Columbus fire from the outside. It was hardly vintage stuff, instead looking a lot like a team coming back from an extended break.
During the intermission, it was obviously agreed that within the room that the Hawks had to turn it on for only a short burst, which they did. That was more than enough to see the Jackets off. After Sharp and Stalberg twice dented twine, it was a matter of not getting hurt, not making egregious mistakes and at least attempting to look like maybe you were thinking about appearing to really give an effort.
It's not the most eye-catching stuff, but there are a few teams in the league who can outclass an opponent while only hinting at full throttle for limited time. The Hawks are one of them. There are bigger battles quickly approaching on the horizon. Save it for that.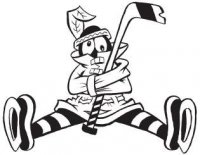 Sam Fels is the proprietor of The Committed Indian, an unofficial program for the Blackhawks. You may have seen him hocking the magazine outside the United Center at Gate 3. The program is also available for purchase online. Fels is a lifelong 'Hawks fan and he also writes for Second City Hockey .