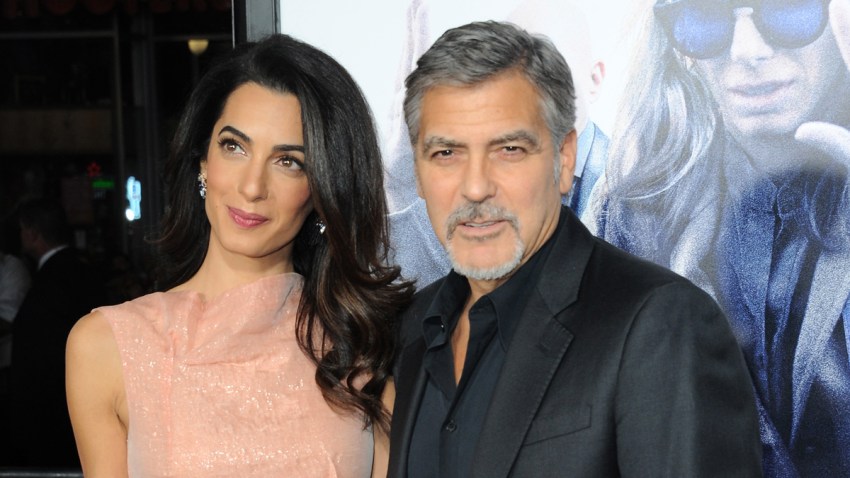 George and Amal have added another member to the Clooney clan – a new rescue puppy.
The couple adopted a 4-year-old basset hound, Millie, from California's San Gabriel Valley Humane Society Wednesday, just a year after they tied the knot in September 2014.
According to the shelter, the pair spent an hour and a half meeting with the pooch to ensure it was a right fit before introducing Millie to their other rescue, a cocker spaniel named Louie, People reported.
In a photo posted by the shelter the whole family and two new pet siblings posed together.
"ADOPTED!" the post reads. "Millie was adopted by George Clooney and his wife Amal!! Millie, a bassett hound, now has a new brother named Louie who is also a rescue! Congratulations and thank you for adopting!!"
(function(d, s, id) { var js, fjs = d.getElementsByTagName(s)[0]; if (d.getElementById(id)) return; js = d.createElement(s); js.id = id; js.src = "//connect.facebook.net/en_US/sdk.js#xfbml=1&version=v2.3"; fjs.parentNode.insertBefore(js, fjs);}(document, 'script', 'facebook-jssdk'));