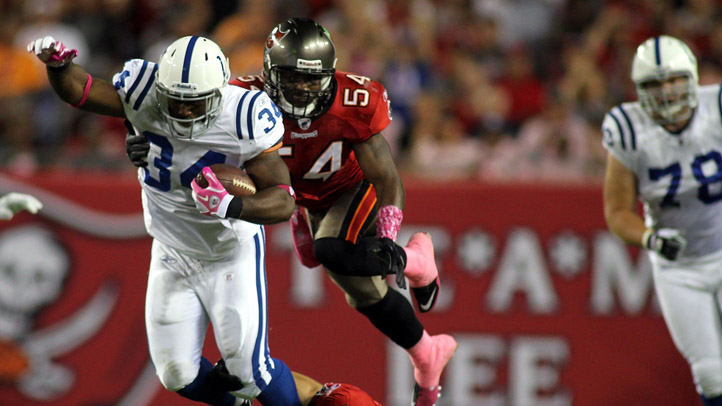 Chicago added to their depth at linebacker with a one-year deal with former Tampa Bay Buccaneer Geno Hayes. In four seasons with the Bucs, Hayes started in 42 games. He had seven sacks and four interceptions plus broke up 15 passes.

Hayes is excited to head to Chicago, where he will work with perennial Pro Bowl linebackers Brian Urlacher and Lance Briggs. This morning, he tweeted, "Learned from (Derrick Brooks) @DBrooks55 and now Urlacher AND Briggs... #Winning I'm only 24..." His youth is something for Bears fans to be happy about, as he can help the Bears defense whose stars are in their 30s.

Hayes gives the Bears options. He can compete with Nick Roach for a starting role at strongside, or serve as a back-up for Urlacher and Briggs. Considering their age, an able back-up is important, whether it's Roach or Hayes. The Bears also have Patrick Trahan, Dom DeCicco and Blake Costanzo available as back-ups, but their main role has been on special teams.
<a font-family:="" href="http://

<a font-family:="" href="http://

News breaks at inconvenient times. Stay tuned to NBCChicago wherever you go. Download our iPhone and iPad apps, now available on the iTunes App Store. Get your iPad App. Get your iPhone app.
Copyright FREEL - NBC Local Media