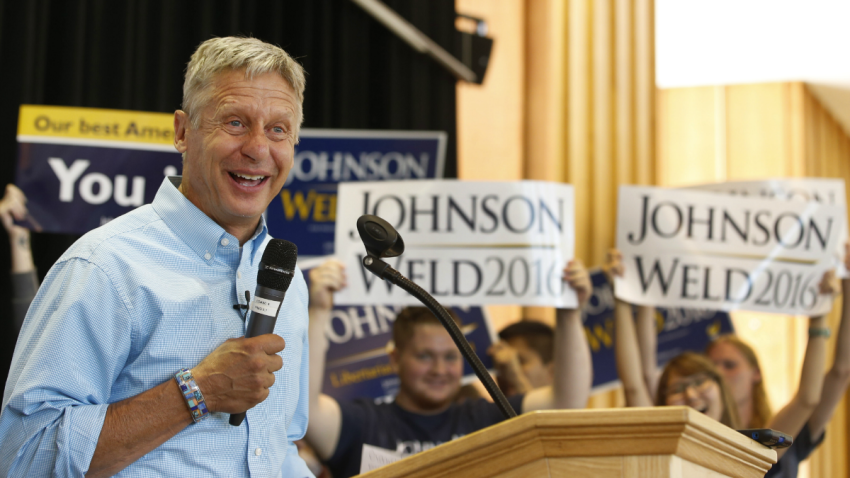 Libertarian Party presidential nominee Gary Johnson is scheduled to speak at the University of Chicago Friday.
The event is part of the University of Chicago Institute of Politics' Road to 2016 series. The program includes a variety of events focused on the campaign for the White House. Last year, Democratic presidential nominee and Vermont Sen. Bernie Sanders participated in the Road to 2016 series at U of C.
Johnson's appearance is set for Friday afternoon at the International House at the University of Chicago.
Last week, the Chicago Tribune Editorial Board endorsed Johnson for president, a move that was highly criticized.
President Barack Obama is also set to visit Chicago this weekend. The president is scheduled touch down Friday afternoon at O'Hare International Airport and will attend a fundraiser for Rep. Tammy Duckworth's Senate campaign Sunday on the city's South Side.