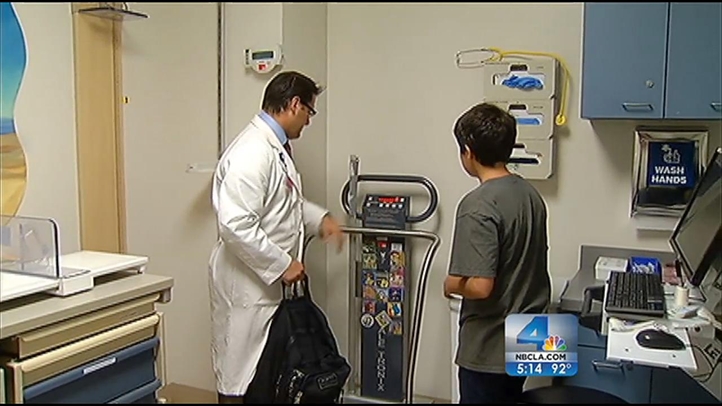 The Chicago Blackhawks will try to make it two wins in a row when they take on the Buffalo Sabres at the United Center on Saturday night.
The Sabres have been struggling mightily in the early going this season. Ron Rolston's first year at the helm of the franchise has seen Buffalo get off to an 0-4-1 start, but the early hole they're digging for themselves in the Atlantic Division isn't even their biggest issue. What's worse is the fact that the team is only averaging a goal per game, good for dead last in the NHL, and they also are giving up nearly two goals per game more than that, so their defense isn't holding up well either.
As for the Hawks, this game seems like a good opportunity to keep doing what they've been doing in terms of limiting chances and creating opportunities of their own. Their first period performances have been especially dominant, allowing few shots and letting their offense dominate the time of possession and, generally, the scoresheet.
If the Hawks can do those things again, it's going to make for a long night for the Sabres, who are just trying to keep their heads above water at this point.
Key to the Game: Continue Executing on the Penalty Kill
On Friday night, the Blackhawks were able to finally get some good push going on their penalty killing unit, and were able to keep the Islanders from scoring on the man-advantage in the game.
What changed for the Hawks in the game? For starters, head coach Joel Quenneville opted to send Jonathan Toews and Marian Hossa out for some serious PK minutes. That was a strategy that he had hoped to avoid this season, especially with the affect that more minutes for those guys will have in a condensed season, but with the early season struggles of guys like Marcus Kruger and Joakim Nordstrom, Quenneville didn't really have a choice.
More importantly than just personnel decisions however, the Hawks also were able to have better execution in that area on Friday night. They were doing a good job of sending a forward out to attack the puck along the boards, and the communication among the various penalty killers was also top notch. Whether on the blue liner side of things with Johnny Oduya and Niklas Hjalmarsson, or among the forwards, it seemed as though the Hawks were finally settling into their strategy, and it was a good sight to see for the Hawks' coaching staff that the team was looking more comfortable on the ice.
Sabre to Watch: Drew Stafford
Just three seasons ago, Stafford scored 31 goals in only 62 games for the Sabres. In the 2011-12 season, his scoring dipped, but he still netted 20 goals. Over the past year though, Stafford has really gone off the deep end, with only 18 points (and six goals) in 46 games last season, and he has yet to crack the scoresheet yet this season.
The Sabres do have other weapons like Thomas Vanek, but if they are going to get anywhere this season, then they are going to need to do a better job of getting offensive push from their secondary scorers, and Stafford definitely falls in that category.
Blackhawk to Watch: Patrick Sharp
He very well might be distracted by the impending birth of his second child, but it's getting very interesting watching Sharp constantly pushing the tempo of games and yet being unable to put the puck in the back of the net.
Through four games this season, Sharp has 13 shots on goal, and only has two assists to his credit. The only guy that beats him in that category is Duncan Keith, who has zero goals with 15 shots on goal this season.
So what does Sharp need to do to get off the skid that he finds himself on? Simply put, absolutely nothing. Sharp is doing a great job not only of getting up the ice quickly, but he is also helping to generate rebound chances for guys like Marian Hossa as well. His shots come so quickly that opposing goaltenders just have to fight them off, and even though Sharp would score more goals if he waited for better opportunities, his tactic does have the added benefit of getting other guys involved too.