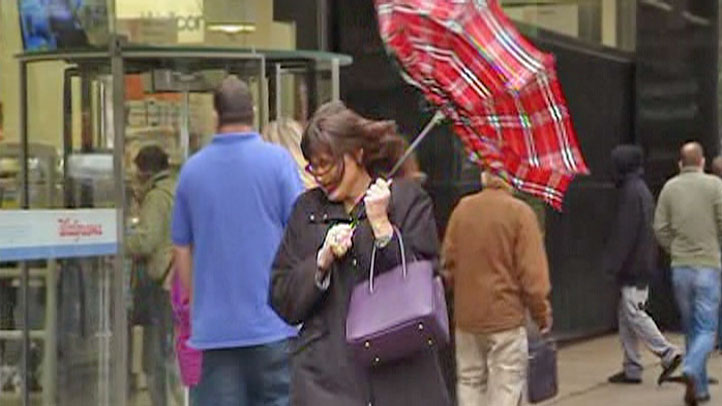 The National Weather Service has issued a gale warning until 10 p.m. Friday for the Chicago area.

Strong westerly winds are expected to continue at 20 to 30 mph across the area and gust to between 40 and 45 mph, according to the NWS.

Such high wind speeds could produce dangerous waves of 8 to 10 feet tall.

"It is highly recommend that mariners without the proper experience seek safe harbor prior to the onset of gale conditions," the warning reads.

Though inland winds are expected to die down later in the evening, the NWS warns road travel could also be difficult, especially for vehicles traveling across north-south streets.

High winds ushered in cooler temperatures in the low 40s, but chilly conditions aren't expected to ease with the wind. As skies gradually clear, conditions turn colder overnight and sink to the upper 20s inland and mid-30s along the lake.

Models show temperatures will warm to between 45 and 50 degrees inland on Saturday, and to the mid-50s by Sunday.

More showers are on the way next week along with cooler temps in the 40s. There's relief on the way, though. We could see mid- to upper 60s by next Thursday.