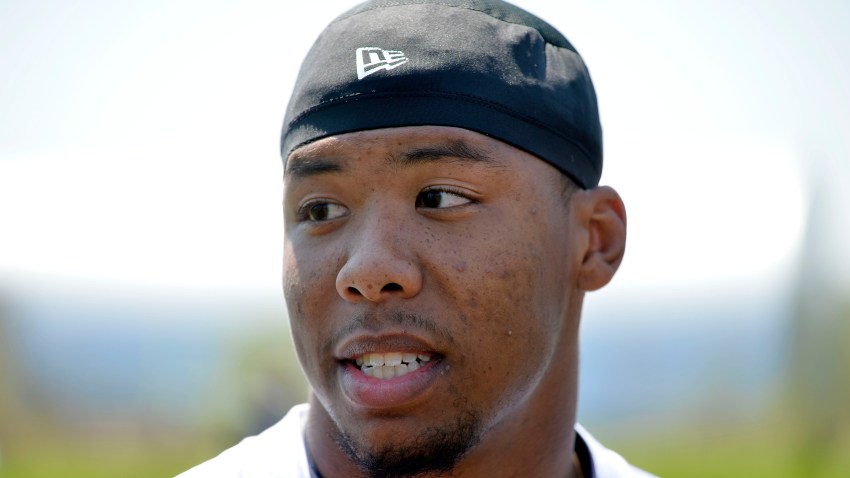 The Chicago Bears made plenty of moves this offseason to revamp and rebuild their defense after a disastrous 2013 campaign.
The team used its first three draft picks --- and ultimately four of their first five picks -- to grab defensive players. Their No. 1 target, Cornerback Kyle Fuller, however, isn't concerned about 2013.
"We don't even think about what happened last year," he said after practice. "I don't pay attention to that. I'm focused on this year, and the vibe on this defense has been one of moving forward. There's nothing about the past that we're thinking about."
What the youngster from Virginia Tech is thinking about is getting Mel Tucker's system down pat, which is never easy for a rookie to do, especially a rookie who is expected to wear so many hats. In Friday's practice, Fuller lined up both at the nickel cornerback spot and at the corner spot, with Tim Jennings sliding inside. Both Jennings and Charles Tillman have been very helpful to the rookie during his transition into the Bears' system, and he's grateful for their guidance.
"They've been really helpful," he said. "Those guys are great to go to if I have any questions, and they help me in terms of being a pro in all aspects. They're also making sure I'm out there in the right spot, and helping me with little things because of how long they've been doing it."
As for EgoFerguson, the team's second pick in the 2014 draft, he also has veteran help on the defensive line, with guys like Jeremiah Ratliff and Stephen Paea in the fold, but more often than not Ferguson is working with third-round pick Will Sutton on the best ways to approach certain plays in Tucker's scheme.
"We drafted a close-knit group of guys, and we've been really good about being there for each other and trying to help each other out," Ferguson said. "Will and I are rooming right next to each other, and we've been going through the playbook and helping each other to understand the defense and giving each other advice."