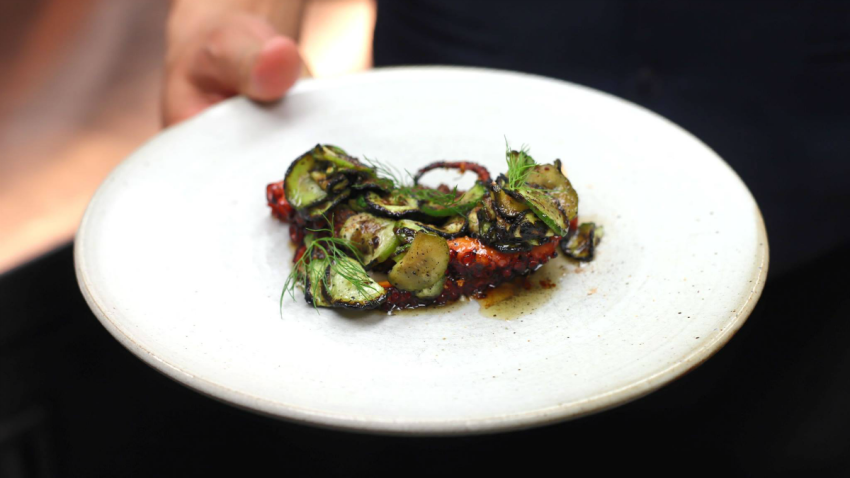 Chicago is well-represented at the 2019 James Beard Awards, known as the "Oscars of the food industry," with dozens of chefs and restaurants named as finalists across the various categories.
Among the rising chefs in America, one Chicago culinary creator was nominated as the Rising Star Chef of the Year, as Alisha Elenz of mfk. was among six chefs chosen.
Elenz's work at the seafood-focused eatery, located in the Park West neighborhood, has drawn rave reviews, and now national attention.
An octet of talented Chicago chefs were among the nominees in the Great Lakes division of the Best Chef in America category. Diana Davila of Mi Tocaya Antojeria made the cut, as did Lula Cafe's Jason Hammel (no, not the former Chicago Cubs pitcher).
Noah Sandoval of the Fulton River District's Oriole restaurant, Boka's Lee Wolen, Beverly Kim and Johnny Clark of Parachute, and David and Anna Posey of Elske were also nominated for the prestigious prize.
Chicago is known for its great bar scene, and Lost Lake, located in the city's Logan Square neighborhood, was named as a finalist for Outstanding Bar Program. A pair of Georgia bars, including Kimball House in Decatur and Ticonderoga Club in Atlanta, are also up for the award.
The Outstanding Restaurateur category celebrates those individuals who bring high quality dishes and service to multiple restaurants, and Kevin Boehm and Rob Katz of the Boka Restaurant Group were among those nominated.
Numerous iconic Chicago eateries, including Girl & The Goat and Boka, are among those operated by the group.
One of Chicago's most famous Italian restaurants was honored for its wine, as Spiaggia was nominated as a finalist in the Outstanding Wine Program category.
In a crowded field of candidates for the Outstanding Baker Award, Greg Wade of Publican Quality Bread was among five finalists chosen. He will be going up against a quartet of talented bakers, including Lisa Ludwinski of Detroit's Sister Pie.
In the Outstanding Pastry Chef category, Meg Galus from Boka was named as a finalist.
The James Beard Awards will be handed out in early May, with a ceremony and a gala to be held in Chicago.