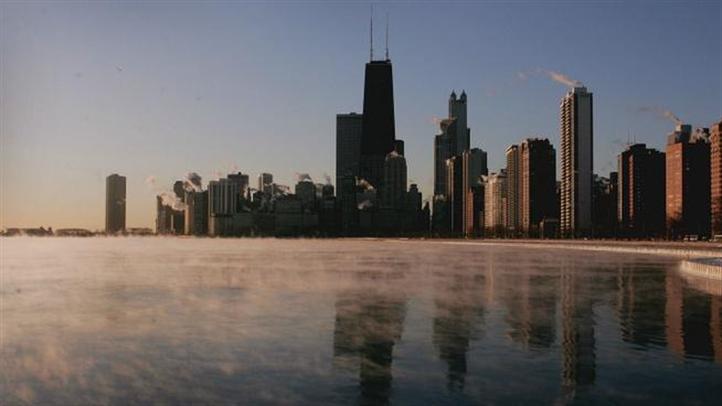 The early winter chill gripping the Chicago area could get worse before it gets better.

Thursday afternoon's high temperatures were expected to clock in between the upper 20s and low 30s with brisk, 22 mph wind gusts keeping wind chill readings in the teens and low 20s.

NBC 5 weather models show those temperatures will stick around through the weekend ahead of an advancing cold front that's expected to bring a reinforcing surge of cold air Monday and Tuesday.

That front could make conditions colder than the area's current air mass, keeping daytime highs in the low 20s and below.

But there's a silver lining to this January-like cold spell, at least for Illinois. The wind pattern will continue to keep most lake-effect snow in Michigan and north-central Indiana.

The Chicago area's chances for snow include a few flurries on Thursday and some light, possibly minor accumulating snow late Saturday into the first half of Sunday.

It's a big difference from the two feet of snow seen in the Upper Midwest on Tuesday. NBC News reported nearly 18 inches fell on parts of metro Minneapolis-St. Paul while Lac du Flambeau, Wisconsin, clocked 23.7 inches of snow on the ground.

Temperatures in those areas could drop to below zero later this week.

In Chicago's metro area, models show continued cold conditions on Thursday with highs in the upper 20s to low 30s. Morning wind chills will struggle to lift out of the teens.

There's less wind in the forecast for Friday, but temps stay in the upper 20s and low 30s again.

A partly sunny Saturday starts off not as cold then becomes cloudy with light snow developing late. Light snow in the morning tapers to flurries in the afternoon with some minor accumulation likely.

High temperatures on Monday stay in the 20s and lower with the wind chill.