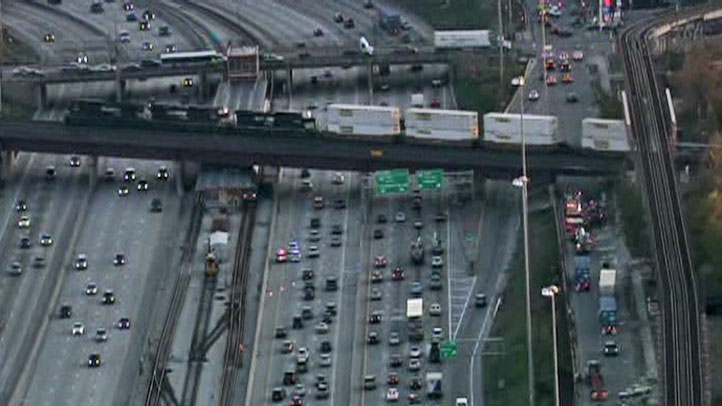 A fire on a freight train briefly forced commuters off a Chicago Transit Authority platform on the south side.

Commuters were ushered off the Red Line platform at 63rd street due smoke from a freight train fire at West 61st Street and South Wentworth Avenue.

Red Line trains continued to move but temporarily bypassed the 63rd street station.

The freight train fire has since been put out and the Red Line station reopened to commuters.
There's no word on what caused the fire.