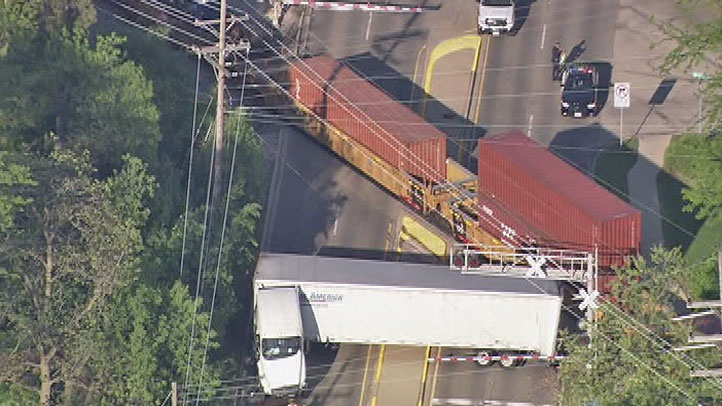 U.S. Route 14 in Barrington was closed Thursday evening after a freight train collided with a tractor trailer.

The crash closed Route 14 between Route 59 and Lake Cook Road, causing major backups during the evening commute.

The train was no longer in the area as of about 9 p.m. but Route 14 remained closed so crews could repair signals, Village of Barrington officials said.

The collision happened at about 6 p.m. when the southbound Canadian National train struck the tractor trailer as it went through the crossing.

Two people were injured, but not seriously.