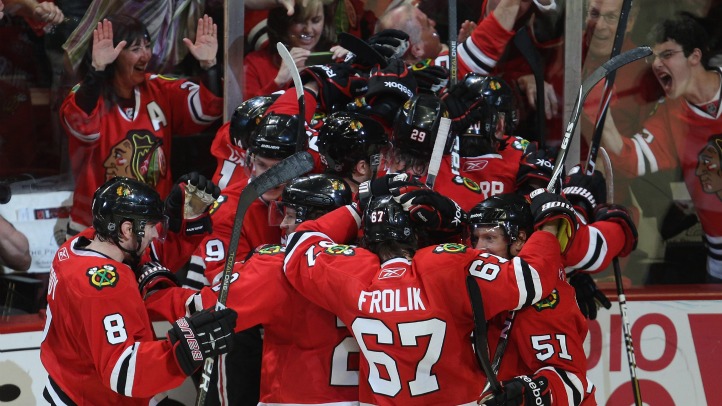 Hey hockey fans, want free Blackhawks merch?

Stock up on gratis swag at the Blackhawks Trolley stationed Tuesday at Pioneer Court Plaza. The trolley treats fans starting at 11:45 a.m. at 401 N. Michigan Ave.
The Blackhawks are revving up anticipation for Game 7 of the Western Conference Quarterfinals at Rogers Arena. After a 3-0 comeback, the Hawks will again face the Vancouver Canucks tonight at 9 p.m.