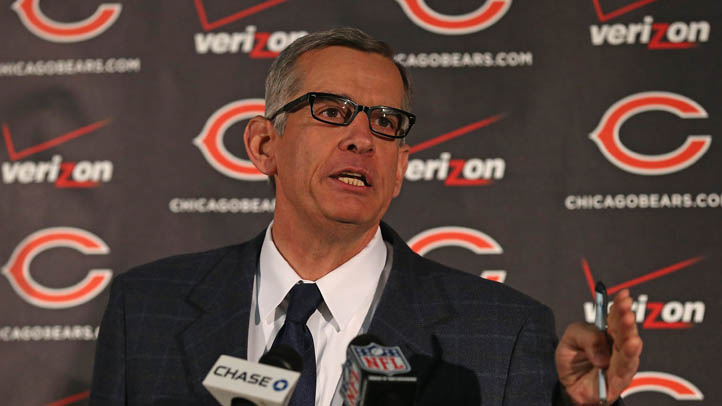 Get ready for free agency fun, Bears fans. Players and teams have already started soft-negotiating, but the fun really starts at 3 p.m. CT on Tuesday, when free agency officially starts. Here's what Bears fans need to know about it:
Lots of needs: The Bears have to upgrade their offensive line, or spend another season hoping that Jay Cutler stays indestructible. They could also use help at tight end or a robotic hand transplant for Kellen Davis. The Bears are reportedly looking at Tennessee's Jared Cook at TE and Jets guard Brandon Moore.
Not much money: Henry Melton's franchise tag turned out to be quite expensive. It took up much of the Bears' cap room, so the Bears have to pull off the tough trick of filling all their needs on not much cash. They may have to start couponing, or look at other ways to free up cap space. That could involve well-deserved contract extensions for Brandon Marshall, Tim Jennings and Charles Tillman. They also could cut players, but there are few expendable players who are carrying large contracts.
What about returners? The Bears have a total of 18 unrestricted free agents, and be ready to see some of them in different jerseys next season. D.J. Moore has already acknowledged that he is no longer a part of the Bears' plans. Nick Roach has drawn plenty of interest from other teams.
Cornerbacks Zack Bowman and Kelvyn Hayden are both free agents who are expected to test the market. The Bears will want to hold onto guard Lance Louis, who was injured late in the season. They also have to make a decision on back-up quarterbacks Josh McCown and Jason Campbell.
The Urlacher situation: The biggest question since the end of the Bears' season was what will happen with Brian Urlacher. He'll be 35 this season, battle injuries much of last season and hasn't shown the speed that characterized his play. However, there are a few factors that means the Bears will likely bring No. 54 back. One, a relatively weak linebacker market and the interest in Nick Roach means the Bears will need linebackers. Secondly, both Urlacher and the Bears want him to finish his career in Chicago.
Copyright FREEL - NBC Local Media