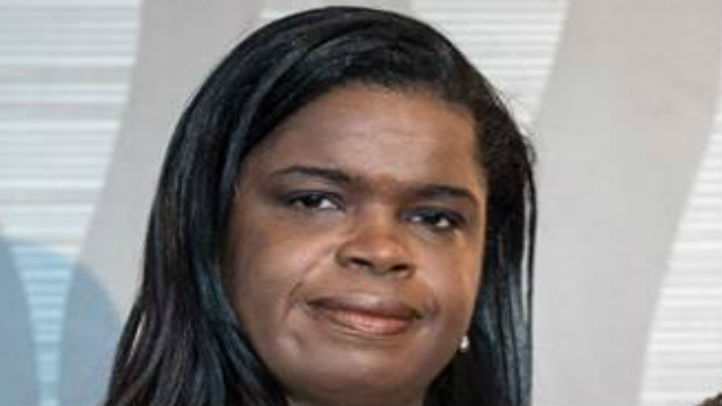 During a speech at Chicago's City Club Thursday, Kim Foxx claimed to be moving past Wednesday's unanimous ruling by the state's election board that found she had violated campaign finance law.
The Illinois State Board of Elections ruled that Foxx violated campaign finance law by not disclosing a $25,000 donation from Cook County Board President Toni Preckwinkle.
"The state board of elections has made their ruling," Foxx said. "We disagree with it and we're moving on."
Foxx also faces three potential fines for violating state laws dealing with transparency in political donations and spending.
The Foxx campaign has since complied with the board's order to amend its disclosure filings to include Preckwinkle's contribution. She could still be fined up to $62,500.
Despite the ruling, the bulk of Foxx's Thursday speech was aimed at incumbent State's Attorney Anita Alvarez and the handling of Cook County's juvenile justice system.
Foxx worked in the state's attorney's office's juvenile division for 11 years. Part of her tenure was served under Alvarez.
Foxx claimed Alvarez does not have the "judgement and insight to lead."
"This current state's attorney's executive leadership has been an unequivocal failure," Foxx said.
Alvarez has come under fire in the wake of the Laquan McDonald shooting. 17-year-old McDonald was shot and killed by Chicago Police officer Jason Van Dyke in October of 2014.
Alvarez charged Van Dyke with McDonald's murder in November of 2015 when dash-cam footage of the incident was being made public. There have since been calls for a special prosecutor to handle the criminal case, but Alvarez has defended her actions and said she does not "believe any mistakes were made" during the handling of the case.
"We need a state's attorney that is going to have good judgement and be a leader of an office of 850 lawyers to set the proper priorities for the office," Foxx said during her speech.
Foxx spoke of the need to fund schools in order to aid in the handling of disciplinary issues. She claimed the juvenile system often serves as a pipeline to the adult criminal justice system. Foxx quoted Frederick Douglass to expound on this point.
"'It is easier for us to build strong children than repair broken men,'" Foxx said. "State's Atorney Alvarez has specialized in us repairing broken men instead of building stronger children."
Alvarez responded to Foxx's claims in a statement.
"As a mother of four and career prosecutor I have ushered in historic juvenile justice reforms," Alvarez said. "We've made great strides in our juvenle division, which has for years embraced a balanced and restorative justice philiosophy, under which first-time or non-violent offenders are diverted from the court process into community-based restorative justice programs."
Foxx's record at the State's Attorney's office has come into question as a result of Freedom of Information Act request detailing her role in the state's attorney's office. The request found that Foxx only tried one felony case during her 12 years at the office. The Foxx camp has denied these claims.
Foxx and Alvarez will square-off in the March 15 Democratic primary. Donna More will also be on the ticket.
More responded to Foxx's speech, citing the recent board of elections' decision and the findings from the FOIA request.
"[A] published report finds that Kim Foxx has violated election laws," More said. "Add that to lying about her credentials, allegations of pay-to-play, and a record utterly devoid of felony trial experience. Now there are two candidates in the race for State's Attorney who apparently don't recognize a crime when they see it."