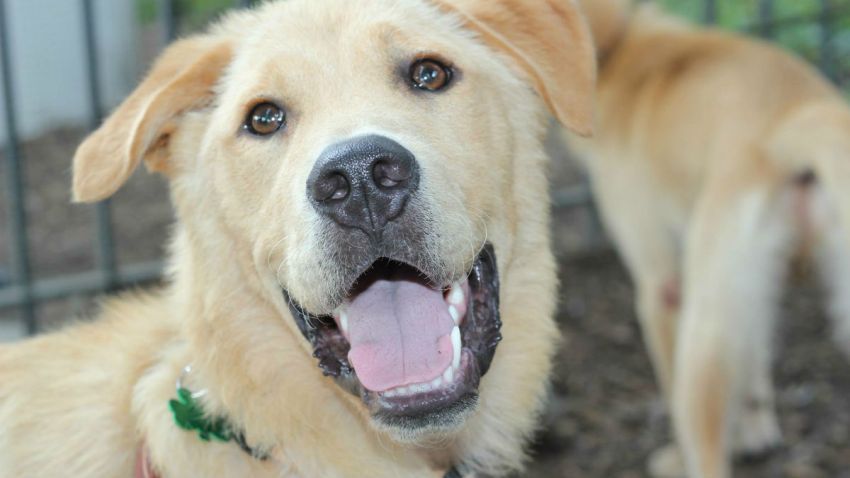 Four dogs rescued from South Korea arrived at O'Hare International Airport Sunday en route to an Indiana shelter.
The dogs were rescued by Lucky Lab Rescue and Adoption in Lewisville, Indiana. The rescue says the dogs were saved from the South Korean dog meat trade.
One of the pups, named Somung, was found on the side of a road in South Korea covered in blood after he had been hit by a car, a witness told the rescue. As a result of the accident, Somung's back legs are paralyzed.
A group who works with Lucky Lab in South Korea found Somung on the side of the road and contacted the rescue in Indiana to see if they could help with the puppy's medical needs. Somung, who flew to the U.S. with three other dogs, will receive physical therapy and a special wheelchair in Indiana, the rescue said.
This wasn't the first time Lucky Lab rescued dogs from South Korea that they believe were destined for the meat trade. In June, the group rescued two Labradors and a golden retriever they named Cannon, Nikon and Daisy.
Somung and the three other new rescues are now in Indiana at Lucky Lab's shelter, where they await adoption.
Lucky Lab hopes to raise additional funds to rescue more dogs from the meat trade in South Korea. The organization says the cost to fly four dogs is about $1,800. For more information on donating or adopting, visit Lucky Lab's website.