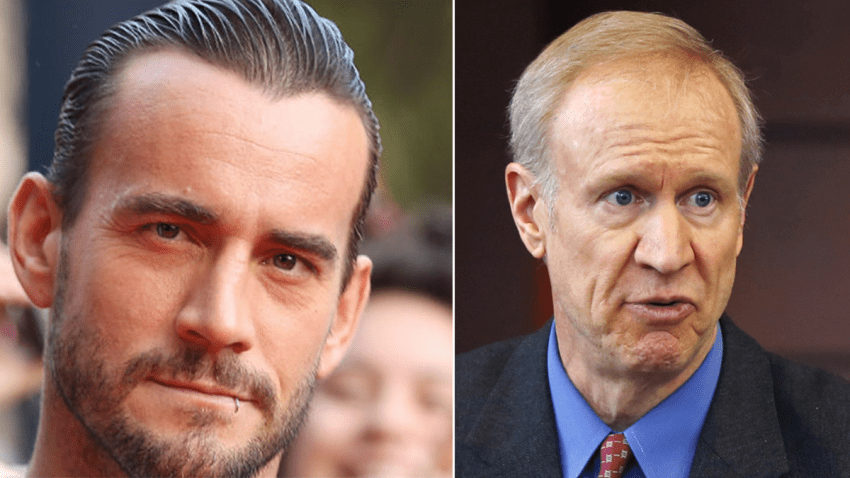 Former WWE Champion CM Punk delivered a Twitter message to Gov. Bruce Rauner last week in support of the state's teachers.
"Hey [Rauner]," Punk wrote. "Give the teachers money."
Punk was born in Chicago and raised in suburban Lockport. The tweet is seemingly in response to the Chicago Teachers Union's upcoming one-day strike.
CTU delegates voted last Wednesday to approve a school walkout on April 1. The union has said the showdown would address the lack of a state budget that has affected school funding.
CTU President Karen Lewis said last week that teachers are encouraged to picket in the morning and gather downtown with other unions at the Thompson Center for a rally.
Lewis added that the walkout is legal, and that negotiations are set to take place Thursday.
In a statement, Chicago Public Schools criticized the union's plan, saying "instead of focusing on reaching an agreement, it is disappointing to see the CTU's leadership promoting a strike that would potentially take a critical day of instruction away from our students."
According to reports, teachers who do not participate in the April 1 strike will be ousted from the union.
Despite the state's budget stalemate, Rauner signed a bill funding a K-12 education budget for the 2016 fiscal year in June of last year. CPS has since received all state funding for the current fiscal year. The governor is readying a 2017 school funding plan that will increase state support. Under the plan, CPS will receive $600 million in block grants, funding that other districts will not receive.
The former wrestling champion left the WWE in 2014 at the height of his career. He has since forged a career in mixed martial arts with the Ultimate Fighting Championship.
As of Monday morning, the somewhat cryptic tweet has received 731 likes and 328 retweets.

Punk has not expounded on the message and Rauner's office did not supply Ward Room with an official statement on the matter.