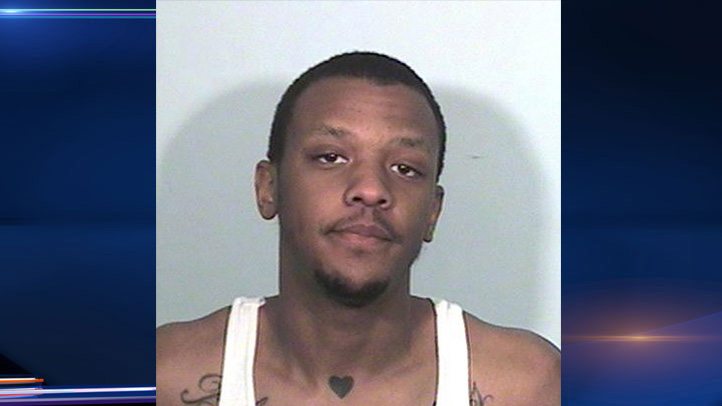 A judge sentenced former Illinois Mr. Basketball Jereme Richmond to three years in prison Monday.

According to the Lake County News-Sun, Richmond was convicted of harassment of a witness for making threatening comments and gestures to a probation officer earlier this year. The Class 2 felony carried a potential sentence of up to seven years.

Lake County Circuit Court Judge Christopher Stride said Richmond's numerous violations while on felony probation for a previous case, including missing drug tests, probation visits, testing positive for cannabis and failure to attend treatment programs called for prison time.

Stride also said the harassment incident Richmond was convicted of was the worst he had witnessed in his legal career.

"I have never seen anyone do this to a parole officer, anyone," Stride said. "I have not seen this level of aggression."

Richmond made a short statement taking responsibility for his actions but not admitting guilt, and saying , "God knew what took place that day.'

The case stemmed from incidents on April 25, a day before the probation officer was scheduled to testify in a hearing to revoke Richmond's probation for missing a drug test while for an unlawful use of a weapon comviction.

Just before the probation office closed, Richmond came in and wanted to submit a urine test in lieu of the missed tests. The probation officer refused, saying the office was closing for the day and she would see him in court the next morning.

Officials said Richmond, who was upset, told the officer to "be safe. be real safe," as he was leaving the building. He then waited across the street in his parked car for several minutes before making what two secretaries and an IT employee, watching out of a window, described as shooting gestures with his hand before circling the office and being pulled over by sheriff's deputies.

He was arrested and has remained in Lake County Jail on a $250,000 bond since that time.

Stride said Richmond's time in Lake County Jail will count toward the three-year sentence, and that if he follows Department of Corrections rules, he will be eligible to serve 50 percent of the term under good conduct guidelines.

Stride also urged Richmond to take advantage of the mentors he has in his life and to make good on claims that his time in jail has changed him for the better.

"I hope you realize you're not fighting for your basketball life anymore," he said.

Newman said after the hearing that Richmond is likely to spend five to 11 months in prison.

Among those testifying for the defense was Al Rogers, a former Waukegan High coach and administrator, who said he has been a mentor to Richmond since junior high.

He said Richmond always responded to his advice and did as he asked. He said that by the time he was a high school student, Richmond's status as a "mega-star" presented challenges most students didn't have to face, and that he was surrounded by "vultures" who believed he would provide financial benefits to them.

"The Jereme Richmond I know is not the one I read about in the newspapers," Rogers said, adding that he will continue trying to be a positive influence on Richmond's life.
Copyright CHIST - SunTimes