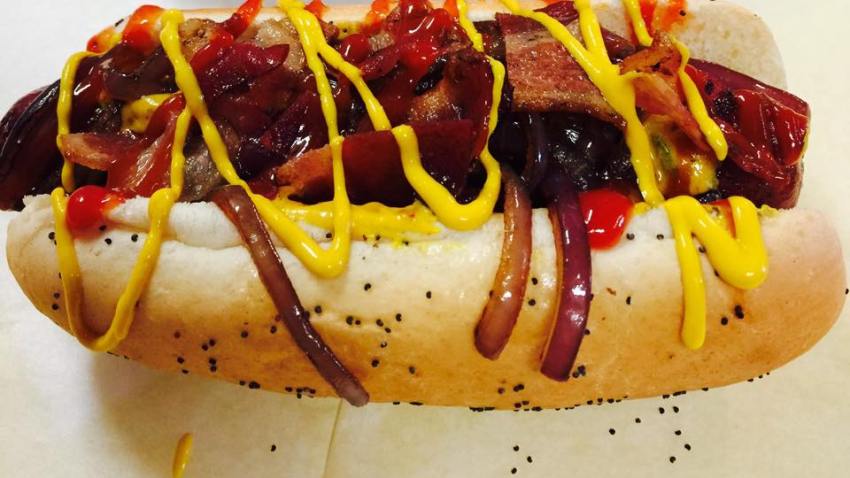 The hot dog curators who spent years in the kitchen cooking up Chicago's famed Hot Doug's creations have pooled their talents for a new restaurant – Hot "G" Dog.
Octavia and Juan Carlos Garcia opened their own Uptown hot dog shop this month in hopes of continuing the legacy of Hot Doug's months after its October closing, DNAinfo reported.
Hot Doug's former owner Doug Sohn told the publication that he is completely on board with them carrying the hot dog torch, crediting the Garcia brothers as ones that "made Hot Doug's as much as a success as I did."
In the same interview Sohn said it is "unbelievably flattering and a totally cool feeling" that his hot dogs have inspired others to do the same.
The new spot will offer hot dog enthusiasts many of the same types of menu items as their former employer's and use similar ingredients, ensuring to satisfy the cravings Hot Doug's fans have been unable to fill in the last eight months.
Some of the eye-catching menu standouts on Hot "G" Dog, located at 5009 N. Clark St., include specialties like chicken apple cranberry sausage, smoked alligator sausage, wild boar sausage and duck fat fries.
For the full list of revolving weekly specials, visit hotgdog.com.