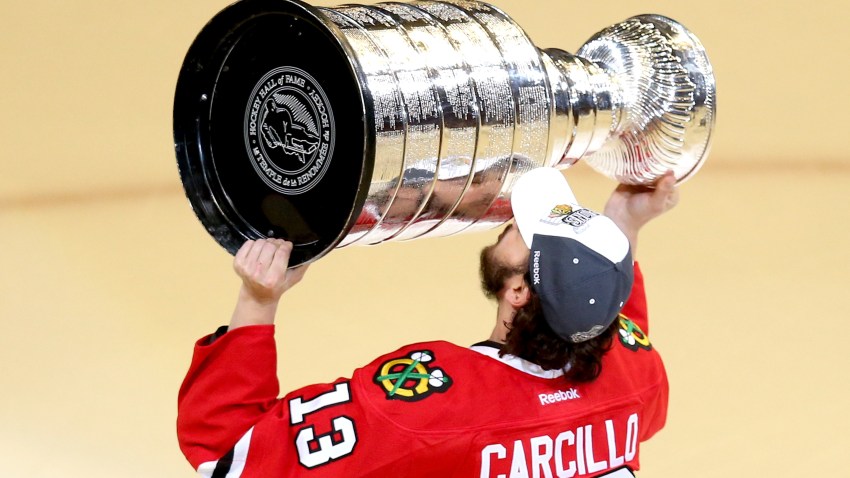 Chicago Blackhawks winger Daniel Carcillo is known as a pest on the ice, but he will be taking on a new role off of it as he announced his retirement from the NHL on Thursday morning.
Carcillo, who scored 48 NHL goals and racked up 1233 penalty minutes during his nine year career, will begin a new chapter of his life as he retires to help players make the transition from playing the game to living their lives after hockey.
He wrote about the decision in a fascinating piece for The Players Tribune:
"Today, I'm retiring from the National Hockey League. My immediate goal is to help athletes transition to the next phase of their life – whether it's continuing education, finding internships with companies, or networking with other athletes who are dealing with the same issues. My mission is to help guys who are dealing with anxiety, depression, and uncertainty about their future. Not down the line, not next week, but right now."
Carcillo's passion for helping former athletes stems from the death of his former teammate and friend Steve Montador, who passed away earlier this year. Carcillo wrote about his relationship with Montador in April, saying that he witnessed his friend's mental condition deteriorate in the weeks and months before his death.
Carcillo has already been busy raising funds and awareness for his Chapter 5 Foundation, which is dedicated to helping athletes after they retire. He used his day with the Stanley Cup to hold a fundraiser where fans could purchase tickets to take pictures with the trophy and participate in raffles for Blackhawks memorabilia.