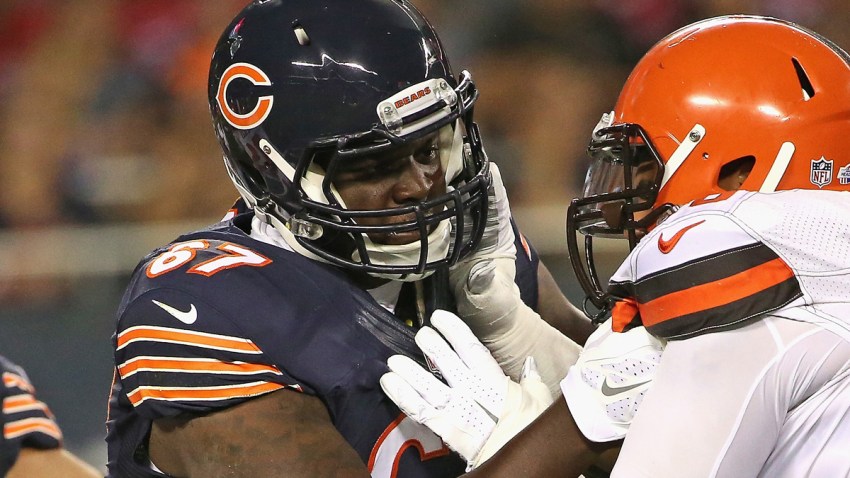 The Chicago Bears cut right tackle Jordan Mills from their roster over the weekend, but it didn't take him long to find a new job as he signed with the Dallas Cowboys on Monday afternoon.
Mills, who was the starting right tackle for the Bears for the lion's share of the last two seasons, broke the news himself on his Twitter account:
How bout dem Cowboys , Dallas here I come. — Jordan Mills (@JordanMills_67) September 7, 2015
Former teammate (and fellow 2013 draft class member) Kyle Long also tweeted his congratulations to the man who stood next to him on the offensive line for two years:
Congratulations bud https://t.co/7PkChZTrPI — Kyle (@Ky1eLong) September 7, 2015
Mills' departure doesn't come as much of a surprise as he struggled through the 2014 season and lost his starting job during the preseason, but it does beg the question as to which player will replace him at right tackle. For now, it appears that Long will slide over to tackle, and Vladimir Ducasse will likely get the first crack at starting at right guard on Sunday against the Green Bay Packers.