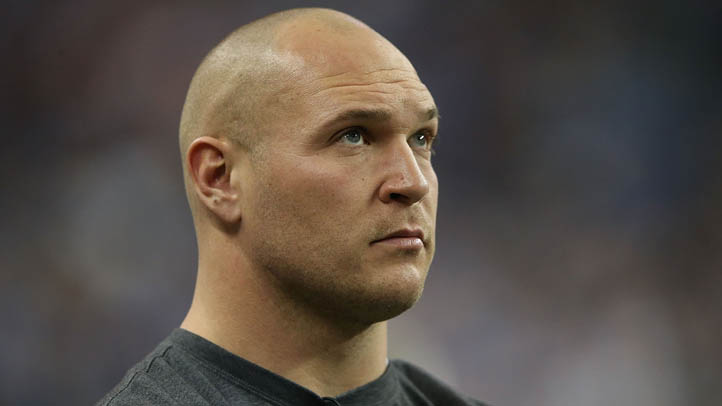 Former Chicago Bears linebacker Brian Urlacher may have turned the page on his NFL career, but now he's hoping the only thing young kids will turn the pages of is his new children's book, which was released Tuesday.
The book, called "The Middle School Rules," chronicles Urlacher's life as a youngster in New Mexico and how those experiences ended up leading to his lengthy and successful NFL career. Written with Sean Jensen, the book is designed to "inspire greatness in the next generation by highlighting the importance of being your best, overcoming adversity, and reaching your dreams through discipline and hard work," according to its description.
The book is available through major retailers like Barnes and Noble and Amazon in both electronic and hardcover formats.
Urlacher's career with the Bears came to an end after the 2012 season when the two sides couldn't come to an agreement on a contract extension. The relationship between Urlacher and the organization was decidedly sour after that, with the former linebacker openly criticizing head coach Marc Trestman and GM Phil Emery in his role as an analyst for Fox Sports.