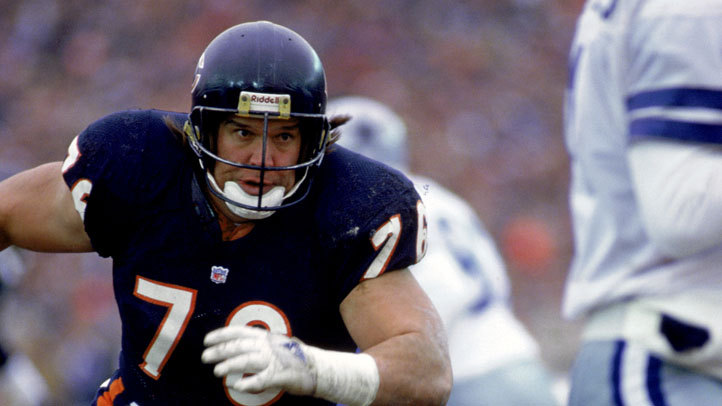 A former Chicago Bears player is hoping to become the next mayor of Romeoville.
Steve McMichael announced his intention to run Thursday. He moved to Romeoville in April.
The former Bear is running because he wants to help the district where his 4-year-old daughter will attend school. He says he was also prompted by conversations at Mongo McMichaels Sports Bar, which he co-owns, according to the Chicago Sun-Times.
McMichael has no political experience, but he contends he also did not have experience before he played professional football or wrestled professionally, and he was successful in both of those pursuits.
He does plan to call on retired football player Jim Schwantz, who is now mayor of Palatine, for advice.
Schwantz is open to helping McMichael out, he said.
"We ran a clean campaign, doing it positively," he said, adding McMichael "was a great teammate of mine."
Schwantz also knocked on 1,100 doors himself in the grassroots campaign, he said.
Romeoville's current mayor, John D. Noak told the paper Thursday it was too early to decide whether he will seek re-election.
Candidates in Romeoville can collect signatures, which are due by Dec. 24, beginning Sept. 25 to run for mayor in the April 2013 election, the Sun-Times reported.
Copyright AP - Associated Press