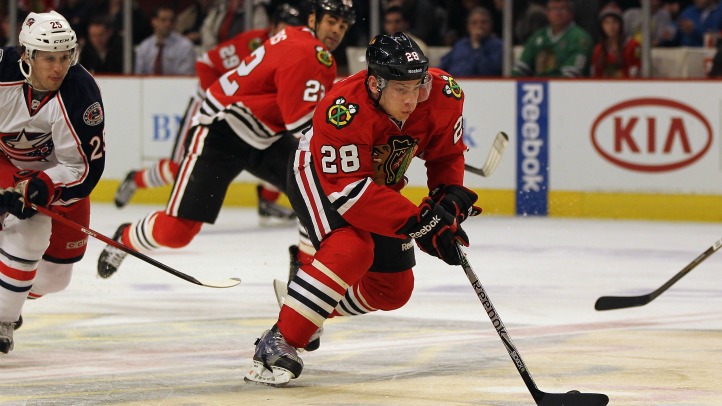 While some fans were grabbing torches and oil in preparation to set themselves on fire if the Hawks' four-game losing streak continued, most came to realize that a hockey season has dips and valleys, and this was one of them.

Because teams like Columbus come along where you can't help but break whatever ails you.
The Hawks weren't great. They might not have even been good. But they simply outclassed the Jackets Tuesday night.

They muddled through the first period, spending a lot of time on the penalty kill thanks to a fight that probably was necessary. But all they had to do was not make large mistakes so their class would shine through and the Jackets would seem off. It worked.
The Hawks were pretty physically engaged, for the second game in a row. More encouraging was all the goals came from what would be considered secondary scoring at best.

Dave Bolland had one, Ben Smith was gifted another by goalie Curtis Sanford, and star-of-the-night Viktor Stalberg caused a chapeau cascade. Stalberg kills the Jackets, he had two goals against them in the last game at the United Center between the teams. It's not a secret why, as Columbus doesn't have the speed on defense or the strength to keep up with him or his line mates in Toews and Kane. When they get space, they'll create it for Stalberg, who will take advantage of it.
While most would have liked a true hammering to fully announce the yips are over, those kind of performances are better saved against teams that will require them. The Hawks just needed a win, and they got one. Mighty oaks from little acorns and all that.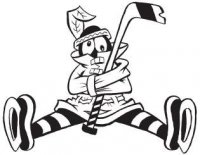 Sam Fels is the proprietor of The Committed Indian, an unofficial program for the Blackhawks. You may have seen him hocking the magazine outside the United Center at Gate 3. The program is also available for purchase online. Fels is a lifelong 'Hawks fan and he also writes for Second City Hockey .