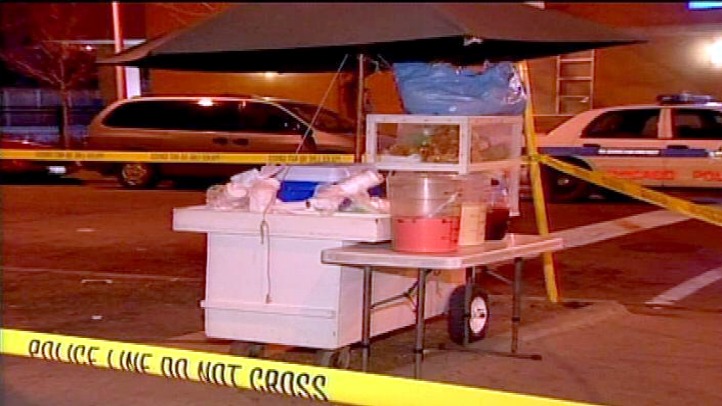 A woman selling corn from a food cart was shot in the back late Friday night.
Just before 10:30 pm Friday, the 56-year-old victim was selling corn on the cob on the 2500 block of South Sawyer when she was shot in the back, according to police.
She was taken to Mount Sinai Hospital where she was listed in stable condition.
Police say the woman was not the target.
Harrison Area detectives are investigating.