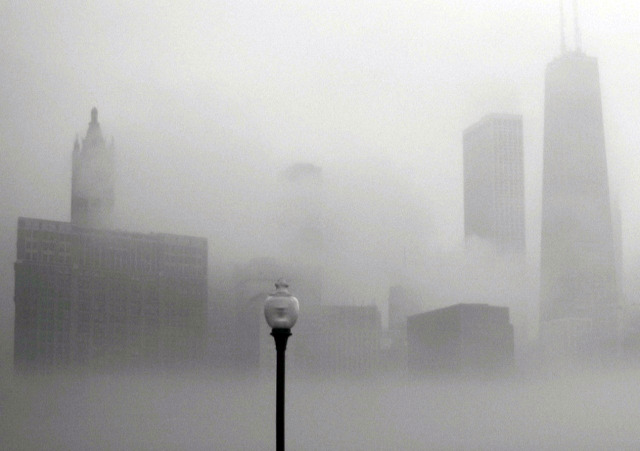 Keep your eyes on the road this morning, because there's not much else visible out there.

Dense fog continues to shroud the city in a shadow and the National Weather Service is warning that it could make for hazardous driving conditions.

The service has issued a dense fog advisory that remains in effect until 10 a.m. Tuesday for Cook, DeKalb, DuPage, Kane, Kankakee, Lake, McHenry and Will, according to the National Weather Services site.

Authorities have not reported any accidents relating to the fog, but advise caution.

They warn against using high beam headlights as they may reflect back into a driver's eyes.

The fog should clear by mid morning and be replaced by rain.